Stop Letting Life Just Happen to You and Start Happening to Life!
Do you have ideas, hopes, and dreams for what you want to accomplish in your life, but you feel like you're being held back by a lack of personal discipline?
Are you easily overwhelmed by your big ideas or projects, and you just don't know where to start and how to make real progress?
Do you find yourself making "all-or-nothing" plans for transforming your life, and then three days later you crash and burn under the weight of your plan?
My new e-book, 21 Days to a More Disciplined Life, may be the solution to your frustration!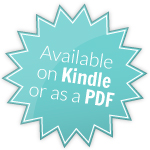 As you know, I have a lot of plates in the air between running Money Saving Mom®, writing, homeschooling, homemaking, and being a wife and mom. I have had to learn, through sink-or-swim techniques, how to integrate more self-discipline into my own life.
I don't have it all together — by any stretch of the imagination! Laundry is my arch-nemesis. Some days, I like the idea of being a runner, more than actually running. And I've struggled with keeping strict office hours.
But as I've learned over the past two years, allowing my emotions to dictate outcomes in my life, instead of making clear, purposeful decisions, is a recipe for chaos and disorder. Once I started carving away at my bad choices and replacing them with productive habits and self-discipline, I slowly started to gain victory where before there was only discouragement.
The bottom line is: I wasn't born disciplined. I have had to learn — and then implement (and that's the important part!) — simple strategies to gradually change.
What I've learned is not rocket science. And the lessons can be applied to anyone, no matter your age or stage in life.
Having a baby has been one of the most rewarding gifts I've ever received, however, it has drastically changed my life. I've often found myself in a slump, not being able to complete even the most menial tasks for need to focus all of my attention on my son. 21 Days to a More Disciplined Life has come at the perfect moment. I need to remind myself that "falling is not failing". I can regain my disciplined, well-organized life with focus and determination. ~Emily from AwestruckWonder.com
What Exactly is 21 Days to a More Disciplined Life?
21 Days to a More Disciplined Life is not going to fix all of your discipline problems in less than a month, and if I claimed I'd be able to do that, I'd be lying.
After you have finished reading this book and gone through your first 21 Days, you will have implemented one or two small changes and created a habit of discipline in one area of your life
You will also have one completed "Mega Project". Completing your first Mega Project is so important to your continued success in creating discipline habits. It will propel you forward and motivate you like nothing else.
This book starts you off quickly with homework so you cannot put off making changes for when you are done reading. It also offers straightforward, to-the-heart advice that will help you change habits for a lifetime, not just a week. "I am the problem, but I am also the solution."~Maribeth
What You Can Expect to Learn From This Book:
How to prioritize and name your goals so that you can accomplish them faster than ever.
How to expose the obstacles that will come up, and then make a plan to conquer them.
How to break up a goal that feels insurmountable into bite-sized pieces.
How to stop making excuses and get the job done now — and then enjoy the rest of your day!
How to put accountability in place to help you stay on task and motivated.
Purchasing this ebook also gives you access to printable worksheets to make the process even easier!
I got to page nine and DID SOMETHING! I had a return to do – yes, a tiny project. The box was on the floor, the packing slip printed. So, what was the delay? I am overwhelmed with so much to do that it is hard to know where or how to start. 21 Days to a More Disciplined Life is my new desk manual. After reading it I have broken down several of my mega projects into manageable projects. I save step-by-step tasks in Evernote and check them off one day at a time. It really is a fabulous concept and one that I will revisit often. ~Mitzi Smith, Frugalista and owner of Firstlight Photography
Who is This Book For?
21 Days to a More Disciplined Life is for you if:
You have trouble following through.
You get overwhelmed by huge projects.
You start strong, but your passion fizzles out.
You are super-disciplined in a few areas of your life, but you have one or two pet areas that you just can't get under control.
You check out 10 different books on discipline and organization from the library, but return all of them late.
Who is This Book Not For?
21 Days to a More Disciplined Life is not for you if:
You start a project and have no trouble completing it on time.
You know how to properly prioritize your tasks for the day, you breeze through them quickly, and then enjoy the rest of your day, guilt-free.
You check out one book on organization from your library, and then make a detailed list of your favorite strategies. Then you implement your list, and get the library book returned with four days to spare.
You wonder why there are so many self-discipline books on the market. Isn't one enough?
What Are Other People Saying About 21 Days to a More Disciplined Life?
21 Days To A More Disciplined Life is one mighty package made up of powerful encouragement, hard questions, and seriously practical information. I believe anyone who follows the steps laid out in this book will find that they can, in fact, develop the habit of self-discipline and have a more rewarding life. This ebook clearly showed me that I can change, one step at a time. I'm excited to see what my life looks like 21 days from now as I use Crystal's guidance to tackle nagging projects and implement new habits in my home. ~Stacy K. from ADelightfulHome.com
Crystal has taken the concept of self-discipline and put it in such a simplistic format that even those of us with serious self-discipline issues can understand and relate without having to over think her words. She also dispels many of the reasons we lack self-discipline, mainly our own excuses, which aggravated me as I would think of an excuse while reading, only for her to soon remind the reader again of the irresponsibility that shows when excuses are given. I was quite convicted of my lacking in this area, yet came away encouraged to give the 21-day plan a try because she didn't condemn but instead gave hope! Thank you, Crystal! ~Amy K.
Crystal's e-book excited me to restart habits and goals I was swallowed up by. I'd like to read and study my Bible every morning, as well as get my home cleaned and organized. Crystal's advice breaks these goals into smaller chunks so I have a better shot at becoming successful. She is a great encourager if you do happen to fall off the wagon, and she also gives you successful tools to get you right back on that wagon.  ~Kelley H.
Click here for more reviews of 21 Days to a More Disciplined Life.
Or buy the PDF by clicking the button below.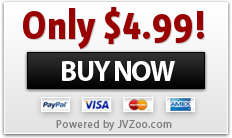 I hope you will enjoy the results of this book as much as I have in my own life. Remember, this change starts and ends with you!
If you are interested in signing up as an affiliate for this product, click here.