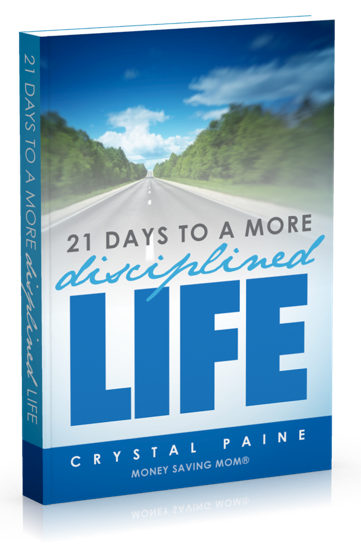 Stop Letting Life Just Happen to You and Start Happening to Life!
Do you have ideas, hopes, and dreams for what you want to accomplish in your life, but you feel like you're being held back by a lack of personal discipline?
Are you easily overwhelmed by your big ideas or projects, and you just don't know where to start and how to make real progress?
Do you find yourself making "all-or-nothing" plans for transforming your life, and then three days later you crash and burn under the weight of your plan?
My new e-book, 21 Days to a More Disciplined Life, may be the solution to your frustration!