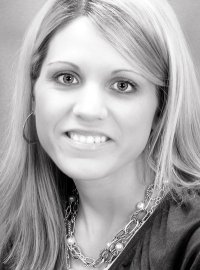 I'm Crystal Paine, the blessed wife of Jesse and mommy to three precious little children (Kathrynne, Kaitlynn, and Silas). I'm first and foremost a child of God. I'm passionate about glorifying Him and making the most of my days on this earth. All I have and all I am is thanks to my Creator and Redeemer.
I'm also a homeschool graduate, sister to six, and daughter of the best parents ever. I owe so much to them — including my entrepreneurial spirit.
About MoneySavingMom.com
Several years ago, I briefly shared a bit about bargain-shopping on a former blog of mine… and I was quickly inundated with questions on how we managed to live on a such a small grocery budget.
The questions kept coming despite writing a blog series, an ebook, and an ecourse on the subject of Supermarket Savings.
As time marched on and the questions, requests, and emails continued to pour in, MoneySavingMom.com was born! It's been quite the adventure and has far exceeded my wildest imaginations thanks to the many wonderful readers who have spread the word. In less than a year, it quickly became one of the highest-trafficked personal finance blogs on the web. And it just keeps on growing!
About CrystalPaine.com
Frugality is not my only passion. Because of this, CrystalPaine.com was created in order to showcase ebooks, workbooks, seminars, and other materials that I am publishing that have a focus other than frugality. I am hoping to grow this site into a huge resource for anyone who wants to thrive in life, business, and home, and time management.
I'm Not Doing This Alone
My business ventures have mushroomed beyond what I can handle on my own while still keeping my family as my first priority; and we've been blessed to have some very skilled people join our team.
Erika is my full-time personal assistant. She willingly does whatever needs to be done — from answering emails, running errands, picking up the mail, placing orders, and making phone calls, to watching the children while I take a business phone call, keeping my office organized, and just generally keeping me on task. She's my right arm… and my left arm. I feel so blessed to have her help!
And then I have a fabulous virtual team who works remotely from all over the country:
Joy from Five J's handles all the technical and graphic design work. My sites would not be anywhere near what they are without Joy's creativity.
Andrea from Simple Organized Living simplifies and organizes my life by coordinating, editing, and scheduling all the guest posts, helping with social media, and various other odds and ends.
Amy from Amy's Finer Things coordinates and organizes all our advertising and giveaways.
Gretchen (my sister) takes care of the store deals section of MoneySavingMom.com.
Nathaniel (my brother) takes care of much of the accounting work and many other odds and ends for running my businesses.
Ashley from TheMoxie is a powerhouse of productivity, overseeing my ebook production, launch, and marketing.

Audra and Amy from LitFuse handle all of my publicity and interview requests.
In addition, I am indebted to my husband who is my biggest cheerleader, best friend and willing ear.
Who knows what the future holds? One thing I do know is that any success is thanks to the Lord, to my parents, to my wonderful husband, and to the loyal readers who constantly push and stretch me to be a better home economist myself.
Things I Love
When I'm not homeschooling my children, bargain-shopping, or blogging, I enjoy tweaking recipes and baking big batches of things for the freezer, engaging in thought-provoking discussions, trying to keep up with politics, indulging in dark chocolate, drinking a hot cup of coffee while reading a good book, or spending a quiet day at home with my family.
I like to keep it simple, I disdain clutter, I like to laugh, and most of all, I love the Lord and my family. My heart's desire is to to walk faithfully, embrace each moment fully, and live a life with outstretched arms.