150. What We Learned in 2021
Powered by RedCircle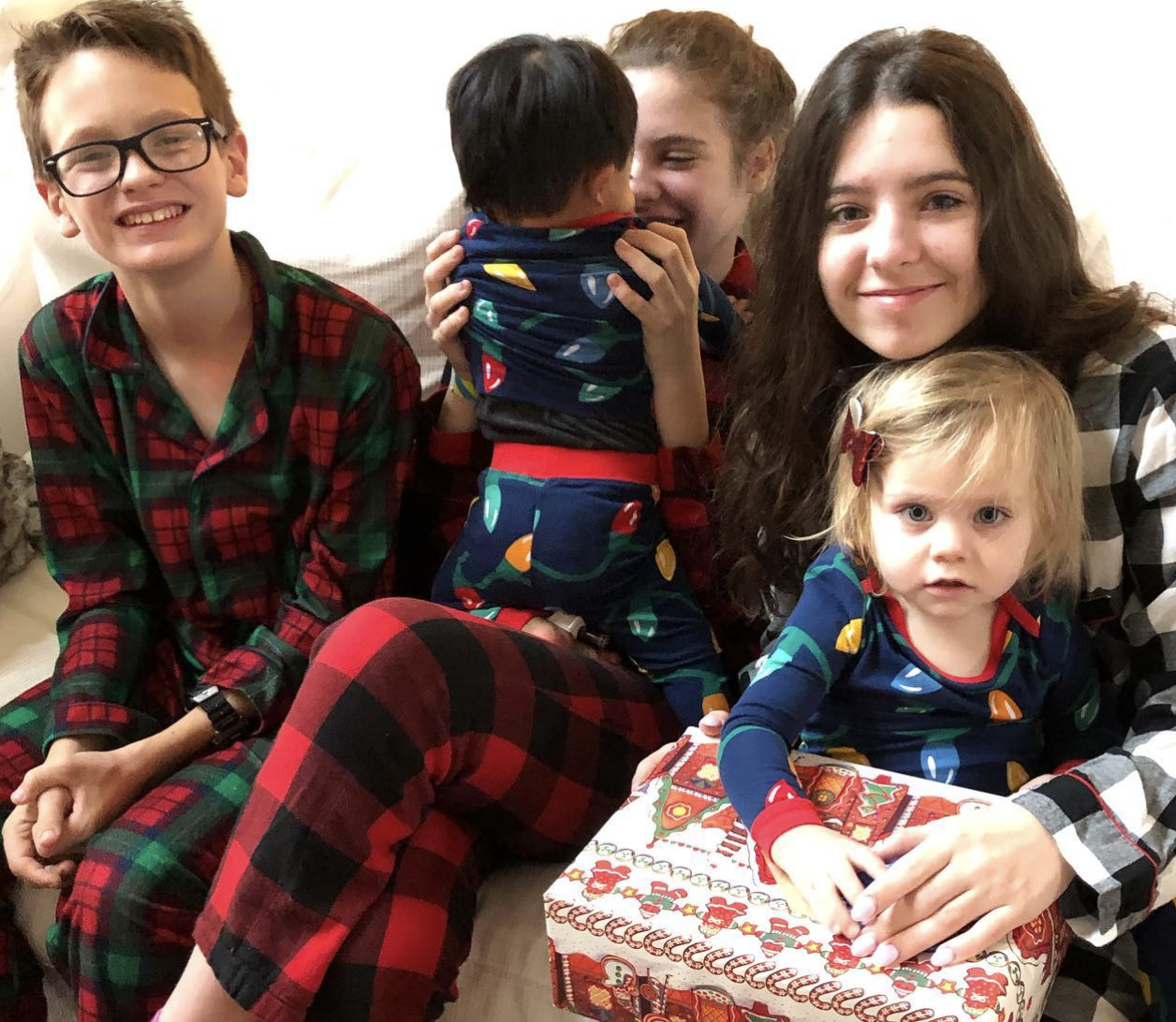 "I can't do this. It's too much. I'm scared." I lay awake in bed pretty much all night long the first night Baby D arrived. I felt completely overwhelmed and in over my head.
When they told us he had Down syndrome and a cleft lip (they didn't realize he had a cleft palate, too) + a feeding tube, I expected an 8-month-old baby that was somewhat delayed. I didn't expect him to show up as a tiny malnourished infant that was just 11 pounds, in 0-3 month clothes, and non-responsive. I knew he needed a lot of medical care and DCS didn't know contact info/names for any of his doctors or specialists, I had no clue what I was doing — and Jesse was out of town that week!
In this last podcast episode of the year, Jesse and I sat down and talked about what we learned in 2021 and the entire theme was how this sweet boy has completely changed our lives. I could recount story after story of specific ways that God has showed up and answered prayers, helped us track down all the specialists in record time, brought just the right medical professionals into our lives at the right time, protected Baby D in the process of us not knowing so much, and has been so faithful to carry us through many scary moments and nights.
Not only was our faith and trust in the Lord stretched and strengthened in big ways as we saw God show up, but like Jesse said so eloquently (and it brought tears to my eyes): "When Baby D came to us, he needed multiple surgeries. But what we didn't know was that God was going to use his little life to perform surgery on our hearts."
Truly, this little boy has completely changed all of us in profound ways. And he's been one of the greatest gifts we've ever experienced as a family. I struggle to put into words just how deeply this boy has captivated and changed our hearts forever!
We could have never dreamed what 2021 had in store for our family, but God writes the best stories!
In this episode, Jesse and I also talk about a few other things we learned in 2021, a book I've been reading for a long time and finally finished, an app Jesse loves, and a snack I've been enjoying. We also tease a big episode we have coming at the beginning of 2022. You won't want to miss it!
Thank you so much for all of you who regularly listen to the podcast each week. We are so grateful for each and every one of you and are looking forward to what 2022 brings!
In This Episode
[00:34] – Last night was a bit of an unexpected night, but it reminded me of how easy it is to take things for granted.
[02:13] – Speaking of perspective, today we are going to be talking about what we learned in 2021.
[03:05] – A weather app that has been so help!
[06:00] – Nuts and vegetables, how can you go wrong?
[06:42] – I finished a book I've been slowly reading for a long time!
[09:16] – So let's talk about what we learned in 2021.
[12:04] – It's okay to have seasons where you're not as goal-driven and goal-orientated, but I also realized that I missed the focus that more goal-setting brings.
[14:55] – 2020 taught us all that, what we think life is going to look like can be completely upended.
[15:32] – Jesse shares his two takeaways from 2021.
[17:54] – A big part of our story this year was saying yes to Baby D.
[22:16] – It was such a faith-building experience for both of us.
[24:29] – In the process of Baby D's surgeries, our hearts have been repaired as well.
[26:04] – Thank you so much for joining us this year!
Links & Resources