199. Raising Amazing Kids (with Monica Swanson)
Powered by RedCircle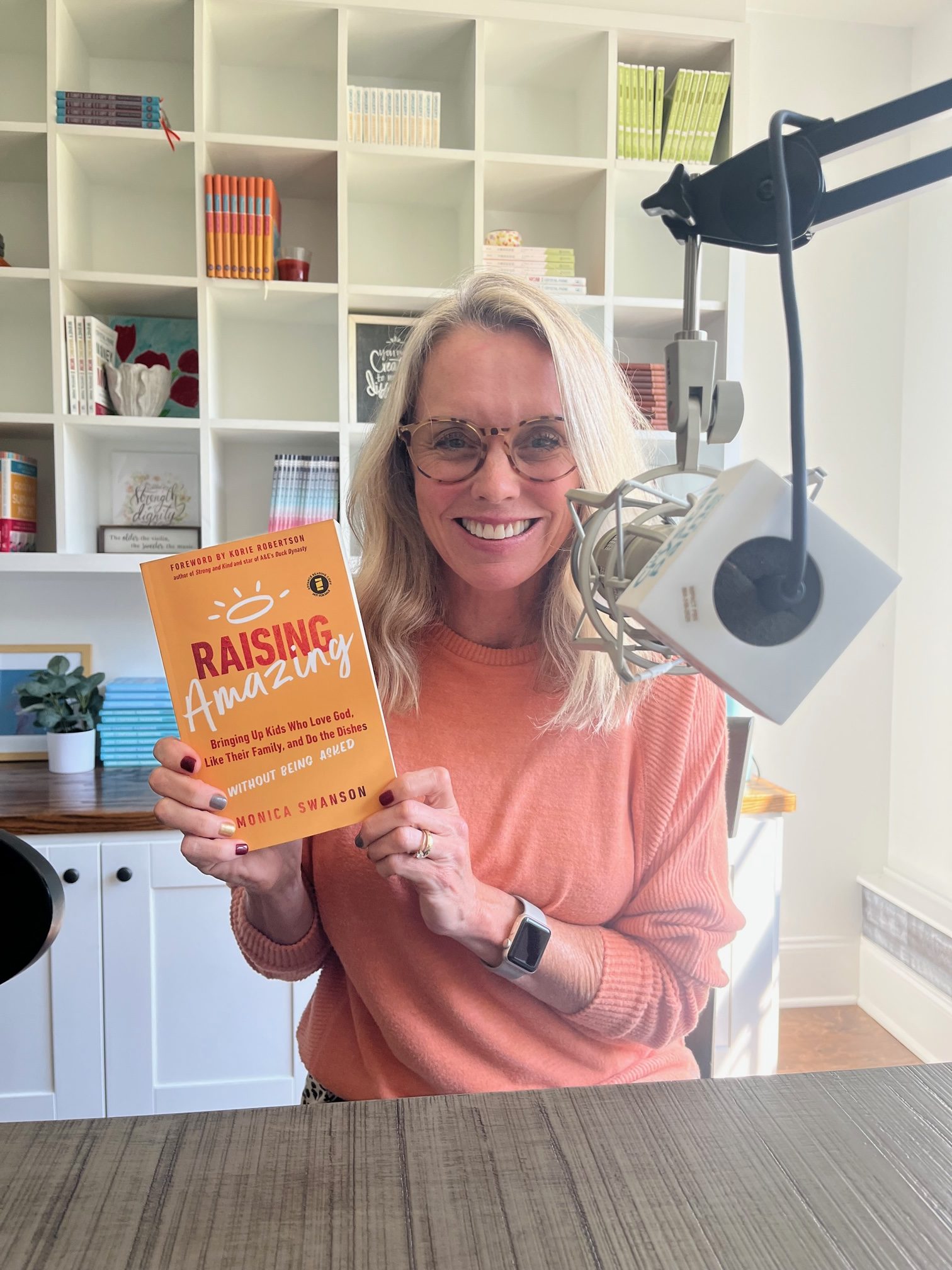 I loved getting to have this conversation with Monica Swanson, an experienced mom of four boys who has so much wisdom to share! Her new book is called Raising Amazing: Bringing Up Kids Who Love God, Like Their Family, and Do the Dishes Without Being Asked — I mean, I'd buy the book just to have someone share how to get your kids to do the dishes without being asked! 🙂
In this episode, I asked her to share more about this book, we talk about her book Boy Mom, too, and how she has fostered in her kids friendship with each other, love for God, and a sense of responsibility.
She also gives some helpful advice such as how to motivate kids who are failing in school, how to be an effective parent while also taking care of yourself and your marriage, how to maintain a loving relationship with teenagers who are quickly approaching adulthood, and more!
If you are a parent, if you ever plan to be a parent, or if you interact with kids and teens, I think this episode will really encourage you!
In This Episode
[00:46] – Today's guest is Monica Swanson, author of Raising Amazing.
[01:27] – Monica shares about her life in Hawaii raising four boys.
[04:15] – How did Monica encourage her sons to be friends with each other?
[05:25] – What it looks like to set an example of loving Jesus with our kids.
[06:35] – The million dollar question: how do we teach our kids to do the dishes — without being asked?!
[11:29] – What does all-in parenting mean practically?
[12:59] – But what if my kids are unmotivated?
[14:26] – How to set boundaries well, even if our kids resist them.
[18:34] – Is it possible to parent well without making our kids our entire identity?
[20:46] – All-in parenting isn't getting our self-worth from our kids' successes.
[22:59] – All-in parenting is not a formula or raising perfect kids.
[26:15] – How to nurture your marriage in the midst of raising kids.
[27:44] – What does fun look like at Monica's house?
[29:13] – Monica offers insight into having kids on the cusp of adulthood.
Links & Resources