213. Every Woman a Theologian (with Phylicia Masonheimer)
Powered by RedCircle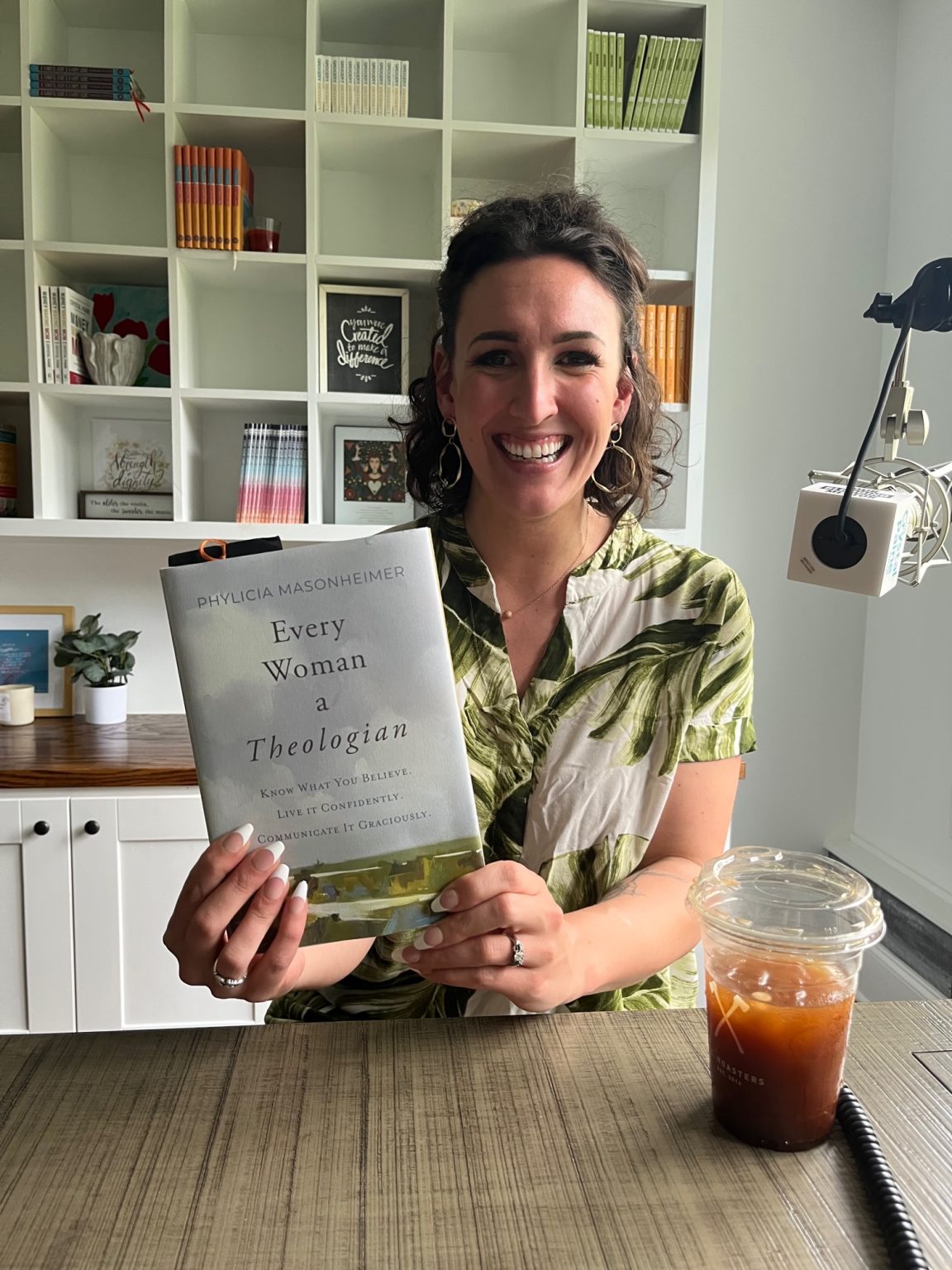 Today's podcast guest has deeply impacted my life this year as I've been reading her work and following her on Instagram and I really looked forward to recording this episode with her. It didn't disappoint!
Phylicia Masonheimer is the author of Every Woman a Theologian and founder of the organization with the same name, a ministry that teaches both Christian women and men how to identify what they believe and communicate it in a loving way. In this podcast episode, she shares why theology matters, how what we believe impacts our every day lives, why she believes the Bible is true, how to reconcile some of the hard parts of the Old Testament with the belief that God is good and that women are valued, how to communicate what we believe in a gracious manner, and what it looks like to lean into and rely upon the Holy Spirit.
No matter what you believe, I hope that what Phylicia shares in this episode will challenge you and make you think.
In This Episode
[00:35] – I have been excited about this episode for a while!
[02:18] – Phylicia shares some background information about herself.
[03:24] – What did Phylicia want to do for a living when she was young?
[05:05] – What does the term theology mean and why is it important?
[06:36] – What if someone is doubting their faith?
[08:32] – Phylicia addresses the historical context of the Old Testament.
[10:41] – How would Phylicia address women not being valued in the Old Testament?
[13:03] – Phylicia defines theology without intimacy.
[14:59] – How do people have heart knowledge about Christianity?
[16:40] – Phylicia explains what it means to walk alongside the Holy Spirit.
[18:55] – Phylicia offers encouragement on how to find time for Jesus.
[20:36] – Perfection is the enemy of consistency.
[21:38] – Phylicia argues for the grace that comes with learning with your kids.
[25:42] – How does Phylicia communicate her faith to someone who has different beliefs?
[28:27] – Phylicia encourages people who ask how God can be good when they're struggling.
Links & Resources