51. Our HUGE announcement!
Powered by RedCircle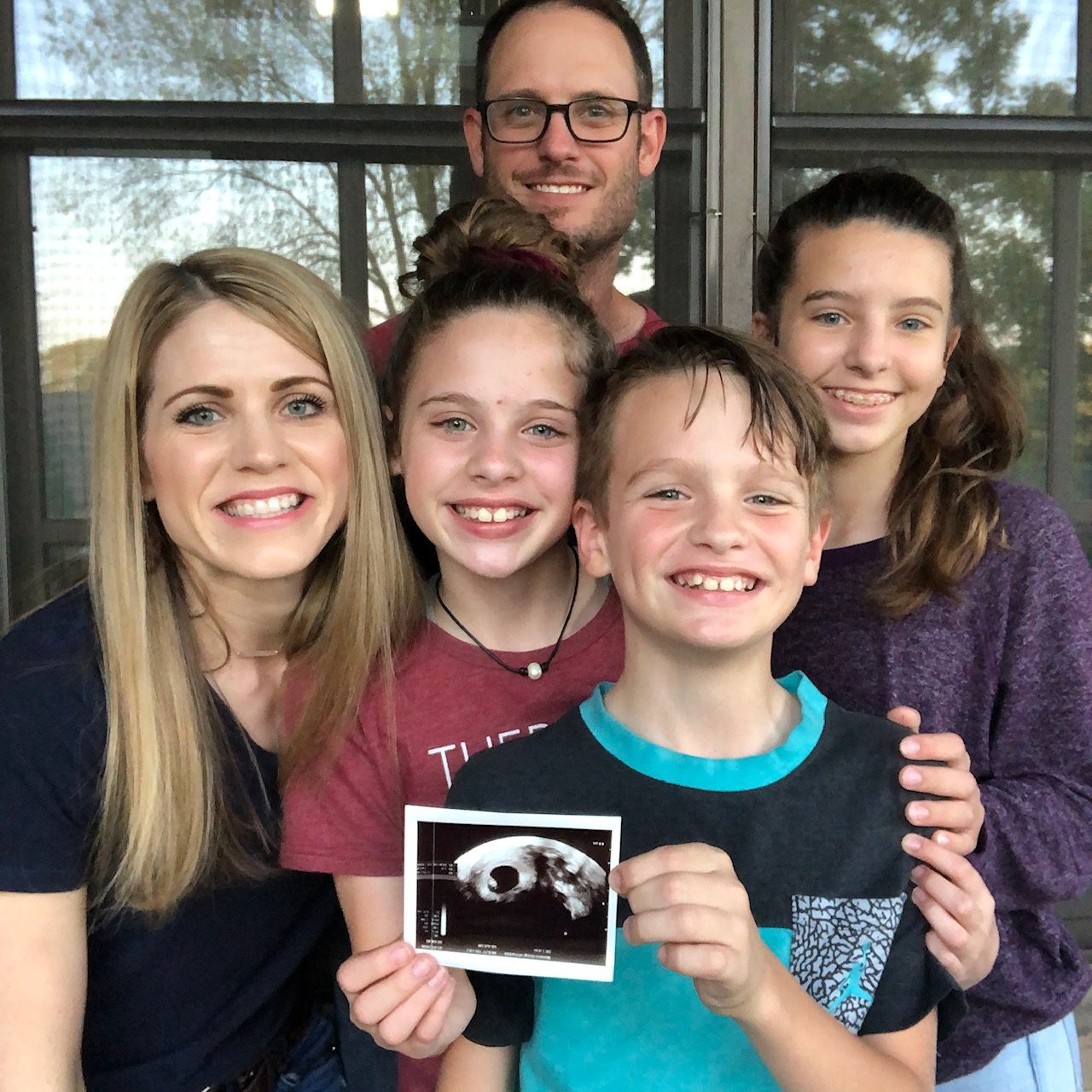 The biggest surprise of our lives: I'M PREGNANT!!!!!!
The fertility specialist said we weren't even a candidate for IVF, but y'all, our God is bigger than a specialist's diagnosis or multiple tests that said it would never, ever be a possibility.
When we got the devastating new last year that we would never be able to conceive again — even with a lot of fertility help — we decided to grieve and find closure and then let the dream of expanding our family through pregnancy die. Instead, we felt God leading us to foster and we spent all summer working towards getting licensed.
Two days after we finished all the foster care licensing requirements, we found out we were expecting (through a crazy set of circumstances!)
It was the most hilarious and humbling gift from God ever. To say we were in complete shock would be an understatement.
I never thought I'd get to carry another life inside of me. Every day is a gift. The morning, noon, and night sickness is a gift. And instead of wanting to just get the first trimester over with, I'm seeking to savor each day as best as is possible.
If you want all the details on how we found out (I thought I was going through early menopause!) or how we told the kids, be sure to tune in to today's episode of The Crystal Paine Show.
Oh and yes, we're still moving forward with foster care (we found out two days after our home study was finished!) and I'm due April 30th — the same due date I had with Silas almost 11 years ago!!
Note: I know that many of you are struggling through the pain of infertility right now. My heart's desire is that by me sharing this, it would in no way cause additional pain for you but would give you a glimmer of hope. God is still in the miracle-working business and He can do anything. At the same time, please know that my heart has hurt for you as I thought about announcing our news today. You are seen. You are not forgotten. And I would be honored to pray for you — just send me a message and I'll pray for you by name
In This Episode: 
[00:25] We have some HUGE news for you! I'm PREGNANT and it's complete and unexpected miracle!
[02:53] Why going through infertility testing and procedures helped us realize the miracle we had in our three children.
[03:27] We found out two days after finishing our foster care home study (the last portion required to get licensed).
[04:30] I was feeling super anxious and irritable and stressed about the home study, which seemed out of character for me.
[05:27] All the details on the crazy way we ended up finding out and why I thought I was going through early menopause!
[11:00] My heart goes out to all the women who are struggling with infertility. My hope is that this announcement gives you hope not sadness.
[12:51] Want to know how the kids took the news? 
Links and Resources: