105. Holding Both Grief and Gratitude
Powered by RedCircle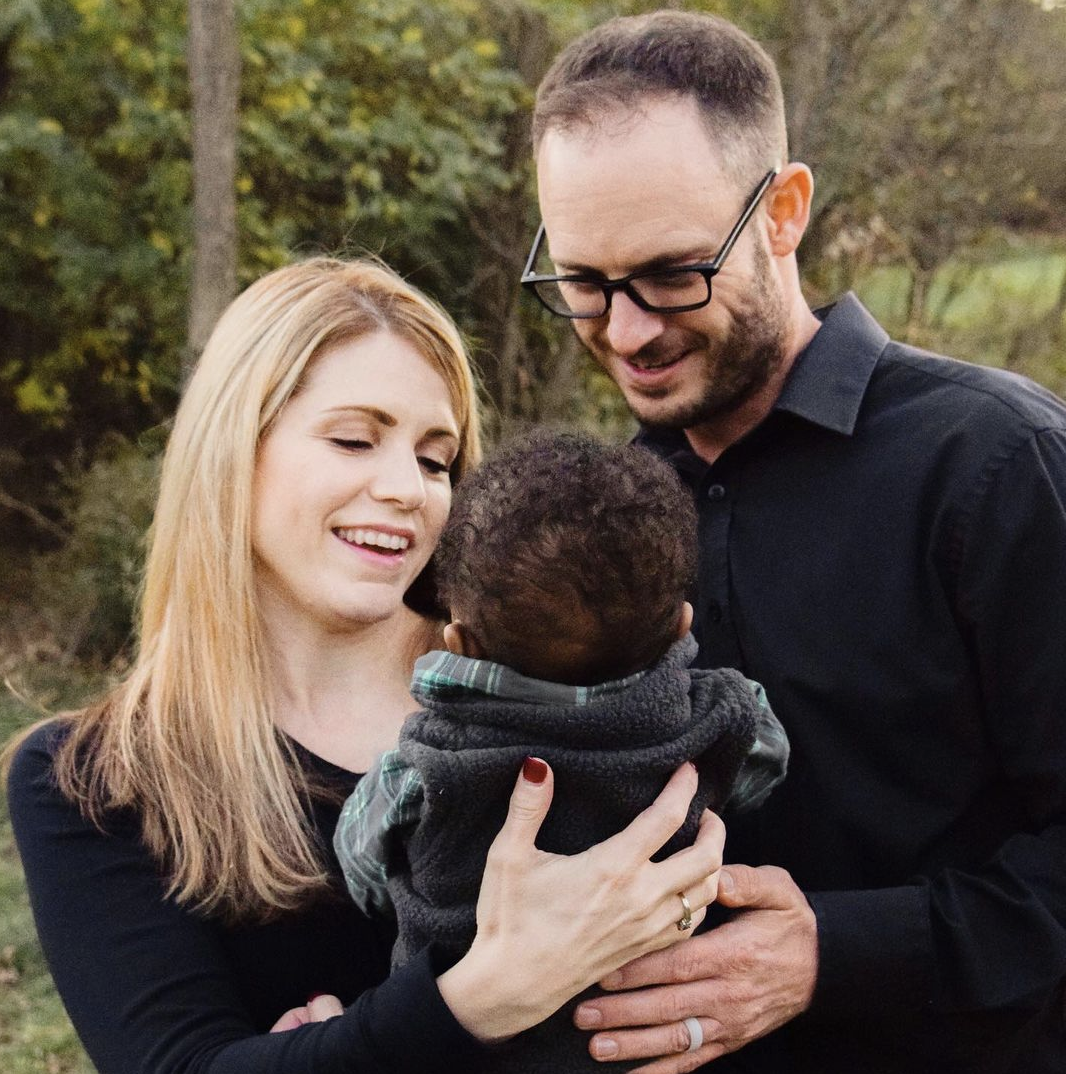 "I could be sitting on the sidelines, in blissful ignorance of the brokenness that surrounds me, enjoying the whole-ness of a sweet and sheltered life. Missing out on the beauty of breaking off pieces of my heart and my life to make another whole." – Jamie from @fosterthefamilyblog
I look at this picture. I think of the last 9 months of loving this little guy. I think of the roller coaster of emotions we've experienced. I think of the brutal and the beautiful. I think of how our whole family has changed because of loving this little guy. I think of how we be gotten to see God show up in profound and powerful ways on our behalf. And my heart swells with gratitude.
We didn't sign up for foster care because we are strong or brave, but because we were called. Because once we knew the need, we couldn't stay in our safe bubble of comfort, we had to jump out and say yes — even when it terrified us.
And I reflect on this past year and I can say with 100% confidence: God has been so faithful.
In the many moments when it felt overwhelming and exhausting, He was faithful.
In the times when we felt lonely and scared, He was faithful.
Through the many unknowns, He was faithful.
I don't know what God is calling you to. I don't know what you are walking through. I don't know what scary thing you might be facing that you know you are supposed to say "yes" to.
But this I know: God is faithful. He has been, He is, and He will be faithful. Rest in that, lean on that, and take the next step.
In this week's episode of The Crystal Paine Show, Jesse and I sit down and talk about what this last week has been like for us. We open up candidly about how the grief of saying goodbye to Champ has profoundly impacted us. We share what has been helping us, how we are processing this loss, what has been helping us, and how we are holding both grief and gratitude at the same time.
And because we didn't want the whole episode to be heavy, we also talk about our road trip to Kansas, chocolate collagen, a book I'm reading to Kierstyn, a project Jesse recently finished, and a sweatshirt I am loving.
In This Episode: 
[00:46] This week has definitely been heavy and we'll talk about that, but first…
[03:33] We got to go to Kansas recently. Hear about the trip.
[08:43] We had an unexpected event happen on the road on the way home from Kansas.
[13:07] Chocolate collagen is saving Jesse's life.
[14:33] Our new deck furniture has been saving my life.
[17:08] I'm reading Stuart Little to Kierstyn.
[17:40] So, let's talk about grief and gratitude. We're sharing the story behind Champ going home.
[20:40] Why I'm so grateful looking back over the last week.
[23:35] Tuesday night and Wednesday morning were very difficult. I was hit with deep grief.
[26:14] Jesse was hit hardest the first night. Hear why.
[29:41] Why it's important to allow yourself to feel the grief.
[32:04] What has been most helpful when I feel the cloud of grief come over me.
[34:04] Learning to receive from others instead of always being the giver.
Links and Resources:
How to Listen to The Crystal Paine Show
The podcast is available on iTunes, Android, Stitcher, and Spotify. You can listen online through the direct player here. OR, a much easier way to listen is by subscribing to the podcast through a free podcast app on your phone. (Find instructions for how to subscribe to a podcast here.)
Ready to dive in and listen? Hit the player above or search for "The Crystal Paine Show" on your favorite podcast app.
Photo by @emilyasheyphoto