107. Better Habits: 5 Steps to Start & Stick With Them
Powered by RedCircle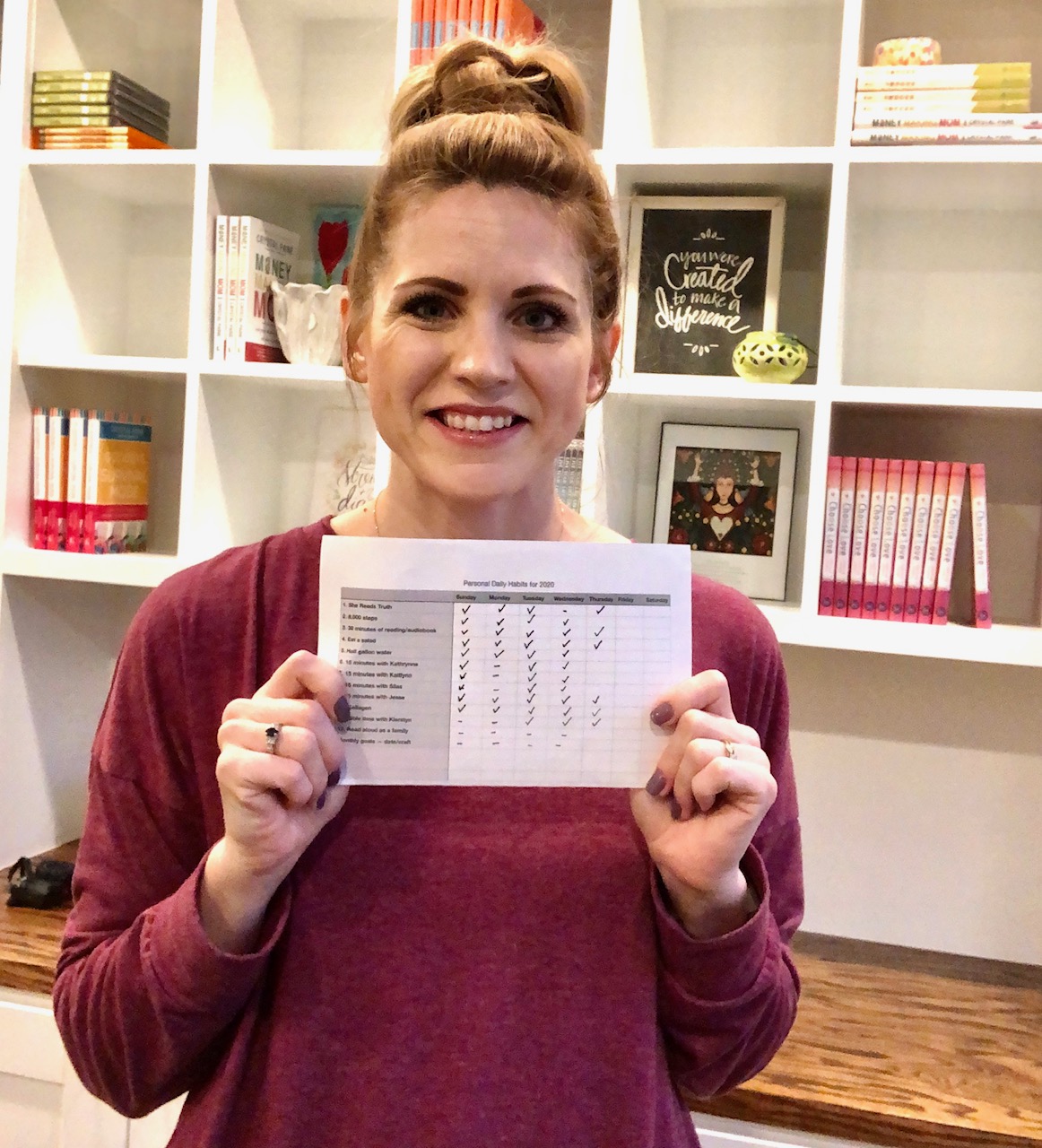 As I talked about yesterday, good habits done consistently can completely change the trajectory of your life. (And the inverse of that statement is also true.)
So, how do you start with stick with better habits? In this week's podcast episode, Jesse and I tackle that topic along with sharing an update on our Christmas break, Jesse's hunting trip, an audiobook we both listened to, and two updates we made to our home recently.
Here are the five suggestions we gave for starting and sticking with better habits:
1. Keep it simple.
Don't try to overhaul your life overnight. Focus on 1-2 small habit changes at a time. As you master those, you can add another 1-2 habits.
2. Write it down.
Make a plan for the habits you want to develop. What will you do? When will you do it? Where will you do it?
3. Make it public.
Get brave and share your plan for building a new habit with the world. Tell a friend who will help you stay accountable. Or, post about it on social media.
4. Do it consistently.
Try to go for a streak. Don't miss more than one day. Give yourself grace if you do miss a day and then tell yourself you can't miss more than one day.
5. Track it regularly.
I highly recommend something like my Habit Tracker Checklist or another habit tracker printable or app (there are lots of free ones available!)
My Favorite Book on Habits

Looking for more practical encouragement to develop good habits? As I mentioned yesterday, I highly recommend Atomic Habits. This is, by far, my very favorite book on habits.

James Clear, the author, does such a great job of unpacking why and how to build good habits. I've read a lot of book on this topic and I feel like he has a very fresh and encouraging approach. The book is not written from a Christian perspective so I disagree with some of his worldview and conclusions, but there are so many great nuggets of truth and inspiration in this book.

If you feel like you are forever failing at follow through or you just can't seem to stick with good habits, get a copy of this book. I listened to it about a year ago and loved it so much that I bought a hard copy and then slowly read it again this year. That tells you how valuable I found it! (I loved it so much that I picked it as one of my top 10 reads in 2020.)
Listen in to the episode where we share a lot more tips, suggestions, and motivation for starting and sticking with good habits.
In This Episode: 
[00:33] We're back! Here's why we took a 3-week break.
[02:29] A quick rundown of our holidays and how they were different than in the past.
[05:12] Jesse shares some of the details of his hunting trip.
[08:32] The string light saga.
[12:09] After almost three years, we now have a working gas fireplace!
[13:13] The combination of Audible and Scribd is saving Jesse's life these days.
[14:25] Both Jesse and I finished the same audiobook at the same time and we have thoughts on it.
[20:19] We're talking all about how to develop new habits.
[22:53] Keeping it simple is the best thing. Just pick one or two habits to change.
[26:28] Why it's important to write your new habit down.
[28:03] Make what you write down active instead of passive.
[28:58] Once you've figured out all of the details, make it public.
[29:50] Consistency is key.
[31:55] Give yourself grace and change the language that you use about yourself.
[33:30] Don't forget to track your habit changes.
Links and Resources:
My Instagram account (I'd love for you to follow me there! I usually hop on at least a few times per day and share behind-the-scenes photos and videos, my grocery store hauls, funny stories, or just anything I'm pondering or would like your advice or feedback on!)
Have feedback on the show or suggestions for future episodes or topics? Send me an email: 

[email protected]
How to Listen to The Crystal Paine Show
The podcast is available on iTunes, Android, Stitcher, and Spotify. You can listen online through the direct player here. OR, a much easier way to listen is by subscribing to the podcast through a free podcast app on your phone. (Find instructions for how to subscribe to a podcast here.)
Ready to dive in and listen? Hit the player above or search for "The Crystal Paine Show" on your favorite podcast app.