114. An Honest Conversation About Faith with Angie Smith
Powered by RedCircle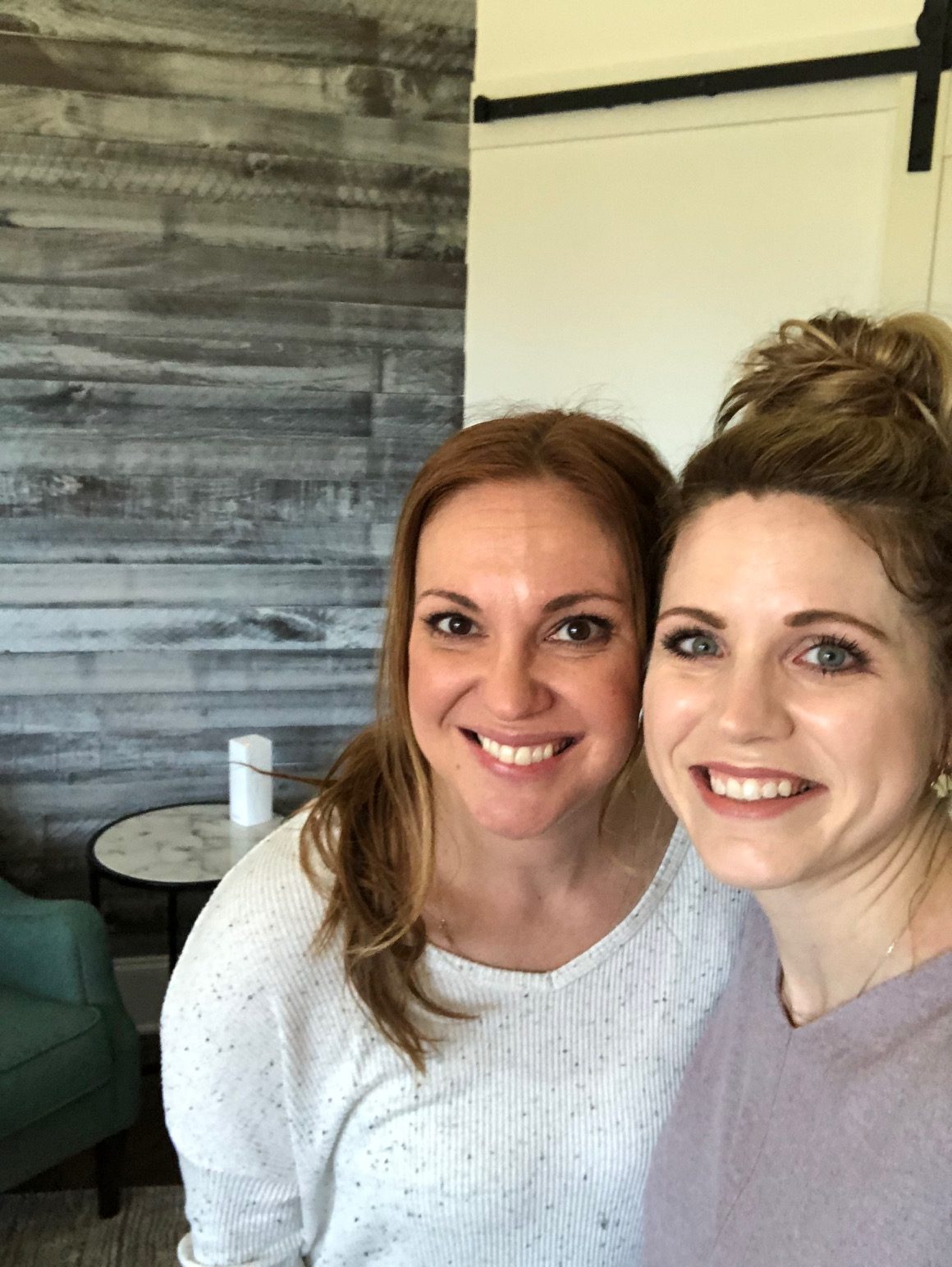 We finally made it happen — after having to cancel due to the snow and ice the week before. Angie Smith came over to record a podcast… and we covered a lot of ground in our short interview! Angie is one of those people who is always so honest and also hilarious. Every time I'm with her, she makes me think with her deep questions AND she makes me laugh until the tears come with her funny stories!
In this episode, we begin by recounting how Angie and I met at a blogging conference a number of years ago and her first words to me the first time we met actually played a profound part in our family's journey. We also talk about how she was instrumental in connecting us with a group of people who became our lifeline after we moved to TN. (And don't miss her funny story about the time we were on a cruise together and she forgot to pack the bottom half of her wardrobe!)
Angie didn't grow up in the church and she shares really candidly in the episode about her faith journey, her struggles with doubt, how she is processing and wrestling through grief in her life, plus really practical advice for women who want to study the Bible but don't know where to start and feel like they don't have time to "do it right".
If you've ever had doubts about God, struggled to really believe that the Bible is true, or felt like you want to deepen your faith or grow closer to the Lord but you just don't know how to do so, I hope this conversation gives you a big dose of encouragement (and hopefully a few laughs, too!)
In This Episode: 
[01:19] Angie is one of the reasons that we moved to Tennessee. Learn more about that.
[04:34] …and then there was the time that Angie completely forgot the bottom half of her wardrobe.
[06:15] Angie shares a little about herself and her family.
[08:43] How Covid has impacted the way Angie is approaching her online ministry.
[12:44] Why did she wait so many years to release another book?
[15:36] Did she wrestle with some of her beliefs as she wrote this book?
[20:07] Angie's words for those who are struggling with their faith in these difficult times.
[23:27] How is she processing through the grief of her twins getting ready to go off to college?
[27:51] Where can busy moms and women start to dive deeper into scripture?
Links and Resources:
My Instagram account (I'd love for you to follow me there! I usually hop on at least a few times per day and share behind-the-scenes photos and videos, my grocery store hauls, funny stories, or just anything I'm pondering or would like your advice or feedback on!)
Have feedback on the show or suggestions for future episodes or topics? Send me an email: 

[email protected]
How to Listen to The Crystal Paine Show
The podcast is available on iTunes, Android, Stitcher, and Spotify. You can listen online through the direct player here. OR, a much easier way to listen is by subscribing to the podcast through a free podcast app on your phone. (Find instructions for how to subscribe to a podcast here.)
Ready to dive in and listen? Hit the player above or search for "The Crystal Paine Show" on your favorite podcast app.