115. Un-hurrying Your Heart with Jennifer Dukes Lee
Powered by RedCircle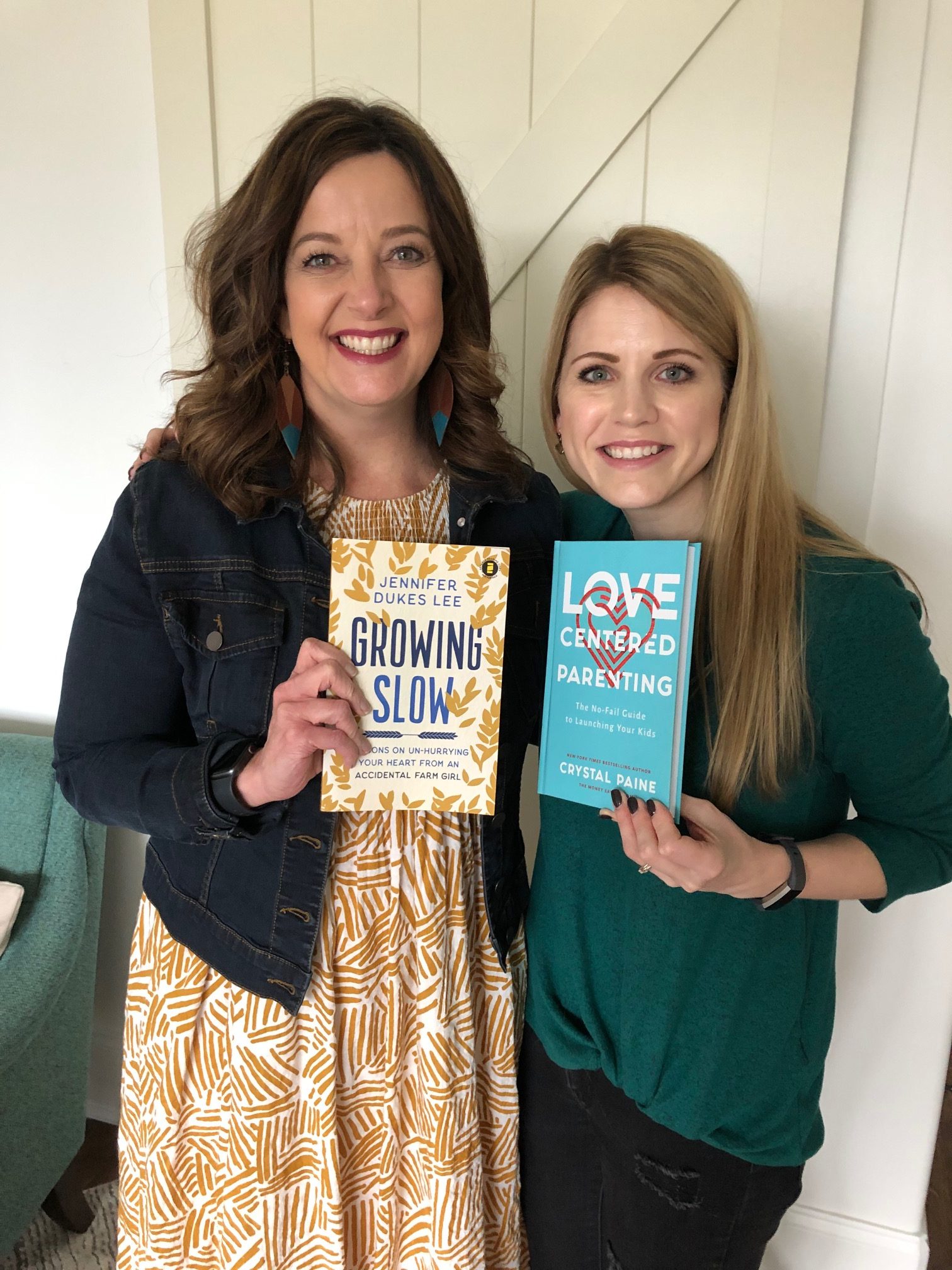 In this age of hurry and hustle where so many feel overworked and overwhelmed, is it possible to slow down? Is it possible to be successful and fulfilled in life while living at a slower pace?
What would it take and what would it look like to live in a space of rest with an unhurried heart? In this episode, Jennifer Dukes Lee and I sit down and talk about what being an accidental farmer's wife has taught her about seasons and the importance of growing slow.
If your heart feels hurried and your calendar feels chaotic, I believe that this episode will serve as a balm to your busy soul.
In This Episode: 
[00:33] Welcome to one of my favorite people and writers, Jennifer Dukes Lee.
[03:45] Learn more about Jennifer, her story, and her family.
[06:15] Let's talk about what a hurried heart is. Can you have a hurried heart even if you're not completely overwhelmed with commitments and to do's? Is it possible that you can also have an unhurried heart even if your plate and calendar are brimming full?
[10:16] Why Jennifer wrote Growing Slow.
[12:55] What was her season of life like when she wrote this book?
[17:16] Jennifer speaks directly to the woman who feels that she is slipping away.
[19:06] What are some of the practices that Jennifer uses to un-hurry her heart?
[24:21] How to start changing your mindset overall.
[26:46] Jennifer talks us through through a practical example of walking through her process.
[28:18] Has she seen true transformation since starting on this journey?
Links and Resources:
Jennifer on Facebook
Jennifer on Instagram
Jennifer on Twitter
Jennifer on Pinterest
My Instagram account (I'd love for you to follow me there! I usually hop on at least a few times per day and share behind-the-scenes photos and videos, my grocery store hauls, funny stories, or just anything I'm pondering or would like your advice or feedback on!)
Have feedback on the show or suggestions for future episodes or topics? Send me an email: 

[email protected]
How to Listen to The Crystal Paine Show
The podcast is available on iTunes, Android, Stitcher, and Spotify. You can listen online through the direct player here. OR, a much easier way to listen is by subscribing to the podcast through a free podcast app on your phone. (Find instructions for how to subscribe to a podcast here.)
Ready to dive in and listen? Hit the player above or search for "The Crystal Paine Show" on your favorite podcast app.