119. Phones, Social Media, and Being Present With Our Kids
Powered by RedCircle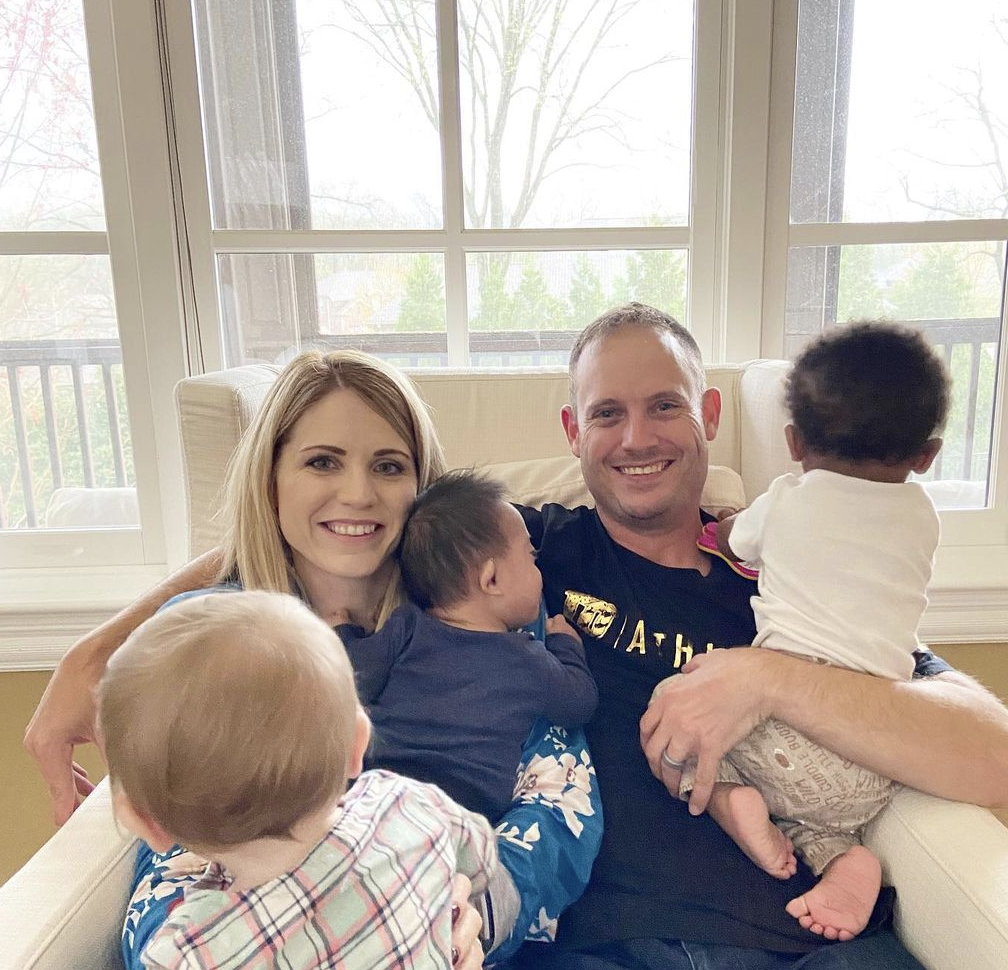 Do you struggle to set good parameters for social media? In this week's podcast episode, Jesse and I tackle a question from a listener about how we set boundaries for our phones (trust me, we're a work in progress when it comes to this, as you'll find out in the episode!)
We talk about different strategies we've implemented, why I take one day off from posting on social media each week, how Jesse had Kathrynne set up accountability for him, what I learned from my time-tracking experiment, mistakes we've made, and how we're wanting to model setting an example for our kids.
We also chat about what it's like to have a teen driver, how we're seeking to expose Baby D to Spanish in our home (and different resources we're using for that), and how early morning ice skating sessions for Kaitlynn has been making such a difference for Jesse.
In This Episode: 
[00:33] We're having a conversation about phones, social media, and being present with our kids.
[03:12] Not only do we have a new driver, she's also taking the kids to and from school!
[05:58] I am learning Spanish because Baby D's family speaks Spanish and Duo Lingo is saving my life.
[10:42] Ice skating has been saving Jesse's life because it's helping him get up earlier.
[13:49] Hear the listener's question that inspired this episode.
[17:35] Why I take time away from my phone.
[20:30] Creating your own boundaries is also modeling behavior for your kids.
[22:28] You can create parental controls on your own phone to stay accountable.
[24:26] Plus, you don't have to do this perfectly. Give yourself grace.
[25:40] Tracking your time is an amazing way to see what you do with your day.
[28:28] Learn my big takeaways from tracking my time.
[31:08] Batching has been a lifesaver.
Links and Resources:
My Instagram account (I'd love for you to follow me there! I usually hop on at least a few times per day and share behind-the-scenes photos and videos, my grocery store hauls, funny stories, or just anything I'm pondering or would like your advice or feedback on!)
Have feedback on the show or suggestions for future episodes or topics? Send me an email: 

[email protected]
How to Listen to The Crystal Paine Show
The podcast is available on iTunes, Android, Stitcher, and Spotify. You can listen online through the direct player here. OR, a much easier way to listen is by subscribing to the podcast through a free podcast app on your phone. (Find instructions for how to subscribe to a podcast here.)
Ready to dive in and listen? Hit the player above or search for "The Crystal Paine Show" on your favorite podcast app.