128. Finding Peace in the Midst of Chaos
Powered by RedCircle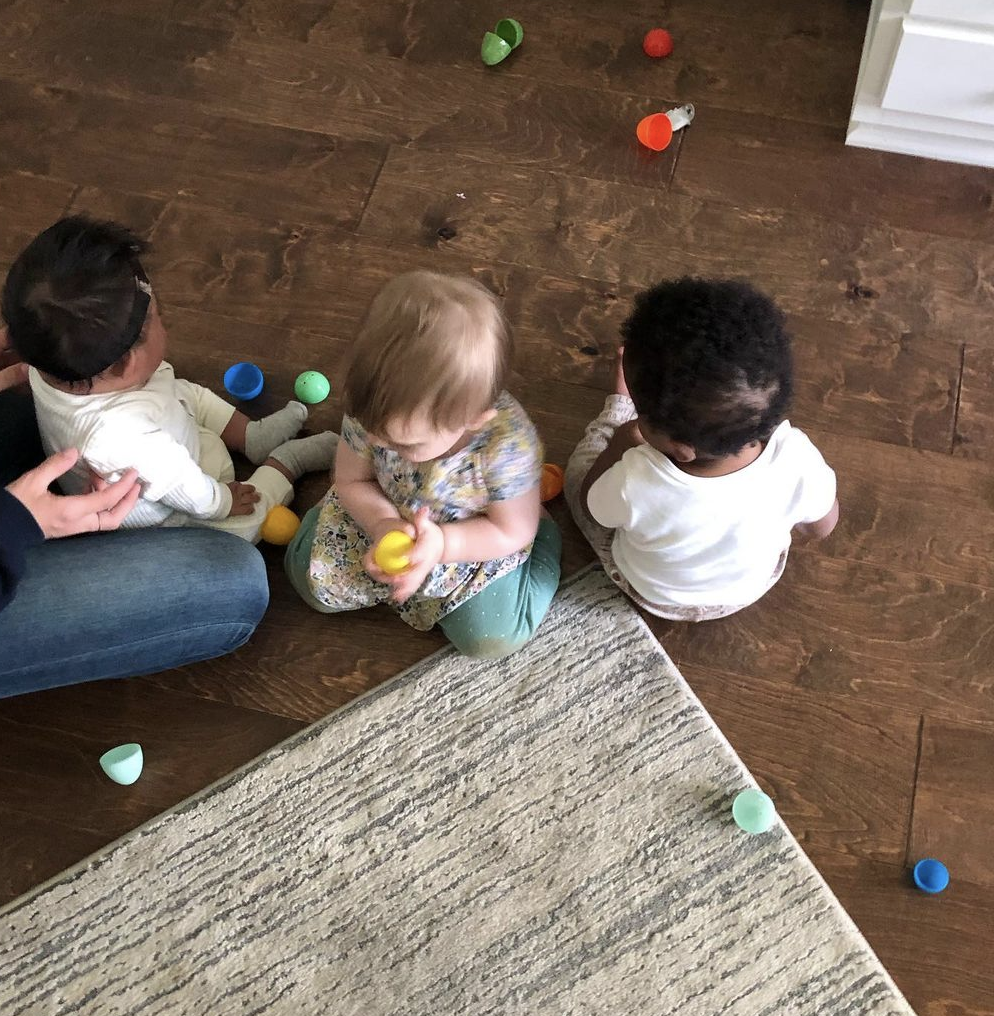 If you were to drop by our home on any given day right now, you'd likely find that there are dishes in the sink, crumbs on the counter, and baby toys on the floor. My bed is probably unmade. I might not be out of my PJs yet. And it may smell like a very recent poopy diaper.
I'll be holding a baby or running after a toddler. I will invariably need to leave the room multiple times to change a diaper or make a bottle or try to soothe a little one who is fussy.
There will likely be teens coming and going — some I birthed, some who are just hanging out at our house for the day or spending the night (the perk of having an extroverted teen: you never know who they will have invited over!). I might look a little tired — since I haven't slept through the night in over a year. And my kids will most definitely be asking a few times what they can have for a snack — and I might be telling them that there's cereal to eat, but don't eat all of it up since that's what we're having for dinner, too.

My hospitality muscle has grown far beyond what I believed I was capable of. My heart has been beautifully broken and expanded. And I've gotten to see need in our community in an up close and personal way… and my priorities have shifted in a pretty seismic way as a result.
I can't go back to living in a safe and sterile bubble anymore, shielded from the needs and brokenness… & I have no desire to. Some day, I might have a clean room, clean bathroom, and get an unbroken night's sleep all on the same day again. But for now, I get to see God's faithfulness and goodness and grace show up for me each and every day — in the midst of the messes and my weakness.
Yes, we've traded in a quieter, calmer, more organized life for one that might look and seem a little (or a lot!) chaotic and loud… and yet, I wouldn't trade the lessons we've learned or the blessings we've experienced or the relationships we've built for anything!
P.S. Please know there is absolutely nothing wrong with having a clean bathroom and a good night's rest. This is just the season of life God has called me to right now and I want to embrace it wholeheartedly and see the gifts and beauty in it! ❤️
In This Episode: 
[00:33] Apparently podcasting equipment is the new hot thing for teenagers. 😉
[01:52] We recorded this on National Donut Day.
[04:28] Jesse is heading out to camp with the youth boys. 
[07:09] Water is saving my life these days. Learn why. 
[10:13] I've been slowly reading Don't Miss Out by Jeannie Cunnion.
[12:26] Learn the inspiration for this episode. 
[16:47] I've been thinking about how messy our house is right now but how peace-filled our lives are. 
[18:15] Saying yes to God oftentimes means saying yes to the mess. 
[21:18] I spend a lot of time in God's word and praying throughout my day. 
[23:32] It's important to understand that you can't say yes to everything. You have to rest. 
[25:54] Why resting in God's love is imperative to finding peace in the chaos. 
Links and Resources:
How to Listen to The Crystal Paine Show
The podcast is available on iTunes, Android, Stitcher, and Spotify. You can listen online through the direct player here. OR, a much easier way to listen is by subscribing to the podcast through a free podcast app on your phone. (Find instructions for how to subscribe to a podcast here.)
Ready to dive in and listen? Hit the player above or search for "The Crystal Paine Show" on your favorite podcast app.