137. Dating vs. Courtship: Our honest thoughts
Powered by RedCircle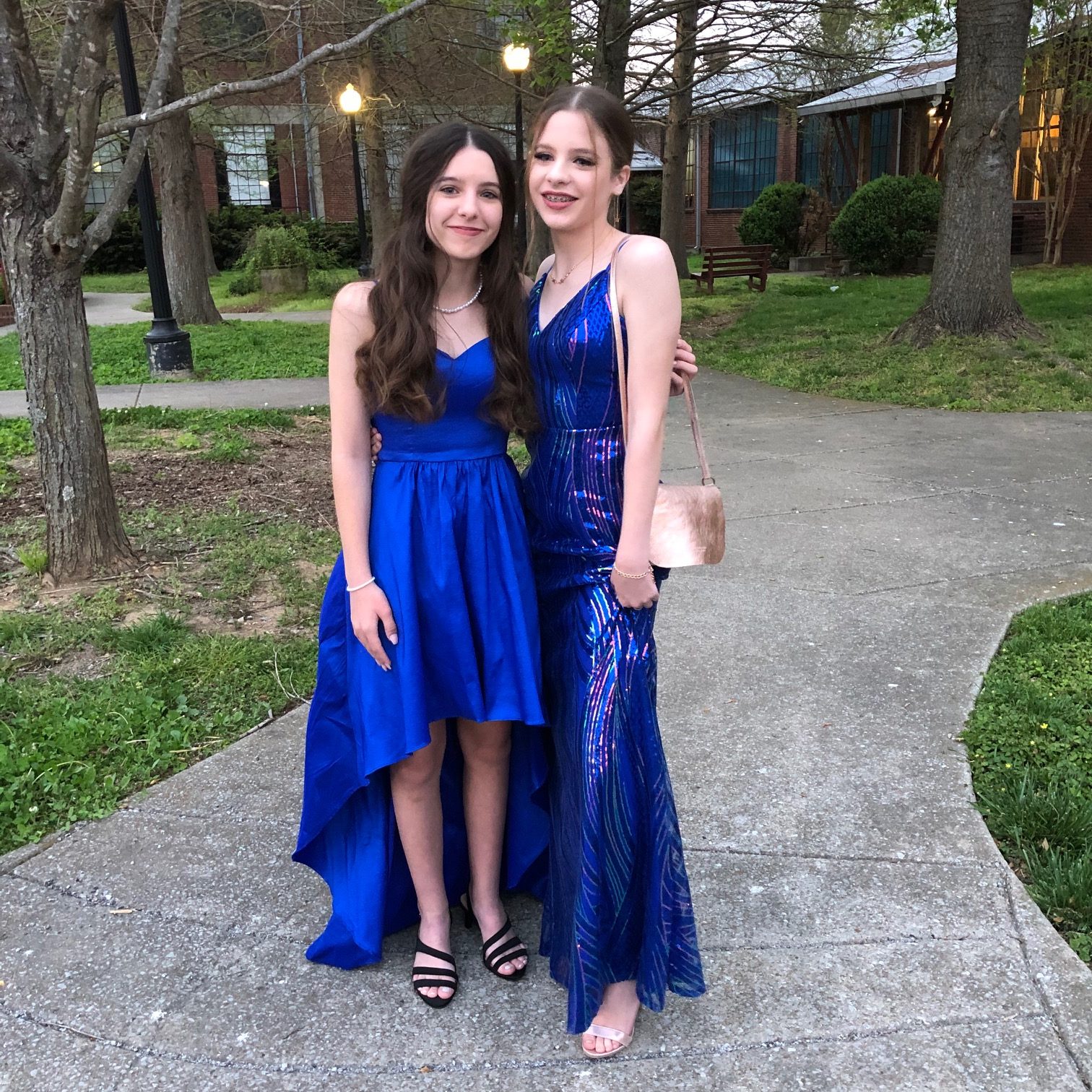 Our topic today – our takes on courtship and dating – might be considered a bit controversial by some! You may recall an early episode of the podcast in which we talked about our own history involving this topic, and if you did hear that episode, then you may also remember that we have a pretty unique story of how Jesse and I ended up in a relationship together and how we had strict courtship rules set by our parents.
In this episode, we're talking more about that and answering the question, "Do you allow your kids to date?"
We share how we are approaching dating and relationships with our teens. It may surprise you to find out that we don't have rules for dating at our house (such as, "You can start dating when you are 16", etc.) Instead, we are seeking to walk with our kids, have lots of conversations, point them to Jesus, and seek to rely on the Holy Spirit (as we talked in last week's episode!) for wisdom and guidance as we guide our kids.
In this week's episode, we also discuss Jesse's new water bottle, our new double stroller, two books we finished recently, listening to podcasts on double speed, and more!
In This Episode:
[0:32] – Today's topic is courtship and dating.
[2:20] – Jesse surprises me by bringing something off "script".
[5:42] – I reveal that we recently got a new stroller which has been saving my life lately!
[8:28] – You can get the double stroller that we bought for a relatively low price on Amazon!
[9:48] – Jesse just finished Black Ice by Brad Thor.
[10:58] – I just finished re-reading Wonder by R.J. Palacio.
[12:55] – An email and an iTunes review sent in by listeners.
[15:40] – Jesse offers a funny tip about listening to podcasts at a certain speed.
[17:32] – We dive into the main topic – courtship vs. dating.
[19:58] – Teenagers are more apt to listen if parents have conversations with them as opposed to just laying down rules.
[22:45] – Encouraging our kids to plan and think about the future, not just live in the moment.
[25:22] – Each and every child is different; we don't want to have a conveyor belt approach to parenting.
[27:40] – Why we have tried to perfect the art of stoicism as parents. 🙂
Links and Resources:
My Instagram account (I'd love for you to follow me there! I usually hop on at least a few times per day and share behind-the-scenes photos and videos, my grocery store hauls, funny stories, or just anything I'm pondering or would like your advice or feedback on!)
Have feedback on the show or suggestions for future episodes or topics? Send me an email: 

[email protected]
How to Listen to The Crystal Paine Show
The podcast is available on iTunes, Android, Stitcher, and Spotify. You can listen online through the direct player here. OR, a much easier way to listen is by subscribing to the podcast through a free podcast app on your phone. (Find instructions for how to subscribe to a podcast here.) Ready to dive in and listen? Hit the player above or search for "The Crystal Paine Show" on your favorite podcast app.