171. My Unexpected Hospital Stay
Powered by RedCircle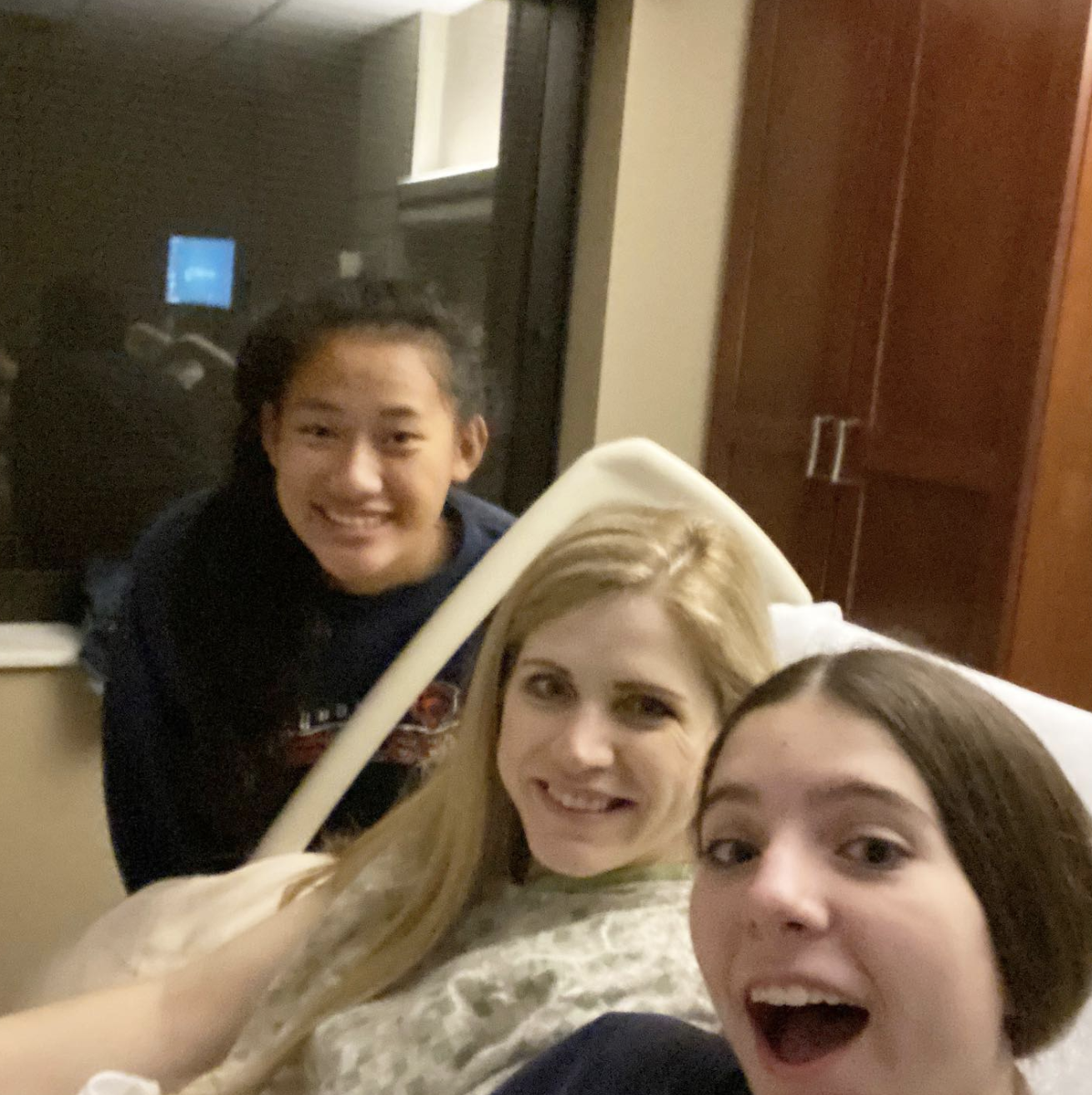 In the middle of May, I went in for what I thought was just a routine weekly ultrasound, but there were some significant concerns about the baby's movements/activity.
Within an hour, they were prepping me for the very real possibility of a c-section that day. (Starting steroid shots, no eating/drinking, admitting me to the hospital, etc.)
I was by myself and it felt very surreal. So many things to process all at once. So many details to try to work out. And so much concern for our sweet baby.
This whole pregnancy has been a real test of faith and endurance for me. There have been many unexpected bumps in the road. Many things I've never experienced (so much bleeding and spotting, so much more nausea, low-lying placenta, the possibility of placenta previa, transverse baby, fibroids, etc.).
Over and over again, I've had to stop and release my desire for control and my need to have a plan. It's required me to continually open up my hands and say, "God, help me to trust You and walk by faith — even though there is so much uncertainty for what the future holds."
By the grace of God (and many answers to prayer!), baby started moving much more normally and after 24 hours of monitoring + a lot more testing, I got to go home from the hospital to keep the baby inside for a few more weeks. (My OB and specialist believe baby was just in a really deep sleep cycle during the initial ultrasound but we are monitoring and testing very closely to make sure baby continues to move/act normally and not in distress).
I don't know what the future holds for this pregnancy. Our goal is for me to make it to my scheduled induction at 39 weeks (just two more weeks!). But I'm just living one day, one week at a time right now — seeking to make the most of it, continuing to release my desire for control to the One Who knows the end from the beginning.
We never know what a day might hold, but I'm grateful to know the One Who holds the whole world in His hands.
Jesse and I sat down and recorded a podcast about this experience sharing more details, things we learned, blessings in the middle of it, and also what you can expect for the next two months for the podcast. Click on the link above to listen to it.
P.S Thank you to @kathrynnepaine for staying the night at the hospital with me so Jesse could be at home with our littles! And to @isabel.nestor for coming to keep us company!
In This Episode
[00:34] – Welcome to another episode of The Crystal Paine Show.
[01:19] – Jesse has a new book that he is reading.
[03:33] – What's saving my life and my reading update is actually rolled up in one.
[05:33] – Let's talk about my unexpected hospital stay.
[09:51] – There is a cause for concern when you are still bleeding in your second and third trimester.
[12:36] – They spent forty-five minutes trying to get the baby to move.
[15:21] –  My maternal fetal specialist came in and told me there was a good chance I was having the baby that day.
[18:17] –I called Jesse to let him know we might be having a baby and he needed to get to the hospital.
[21:50] – I was admitted to the hospital, where they kept monitoring me for 24 hours and gave me steroid shots.
[25:37] – I struggled with fear when I came home.
[27:42] – Another little tidbit that shows God's sovereignty.
[29:50] – This pregnancy has been such an opportunity to trust God.
Links & Resources
Books
In the Blood by Jack Carr
Adventures in Odyssey and Imagination Station book series
Love-Centered Parenting by Crystal Paine
Links & Resources
My Instagram account (I'd love for you to follow me there! I usually hop on at least a few times per day and share behind-the-scenes photos and videos, my grocery store hauls, funny stories, or just anything I'm pondering or would like your advice or feedback on!)
Have feedback on the show or suggestions for future episodes or topics? Send me an email: crystal @ moneysavingmom.com