31. Eat Well & Spend Less Time in the Kitchen (with Lisa Burns)
Powered by RedCircle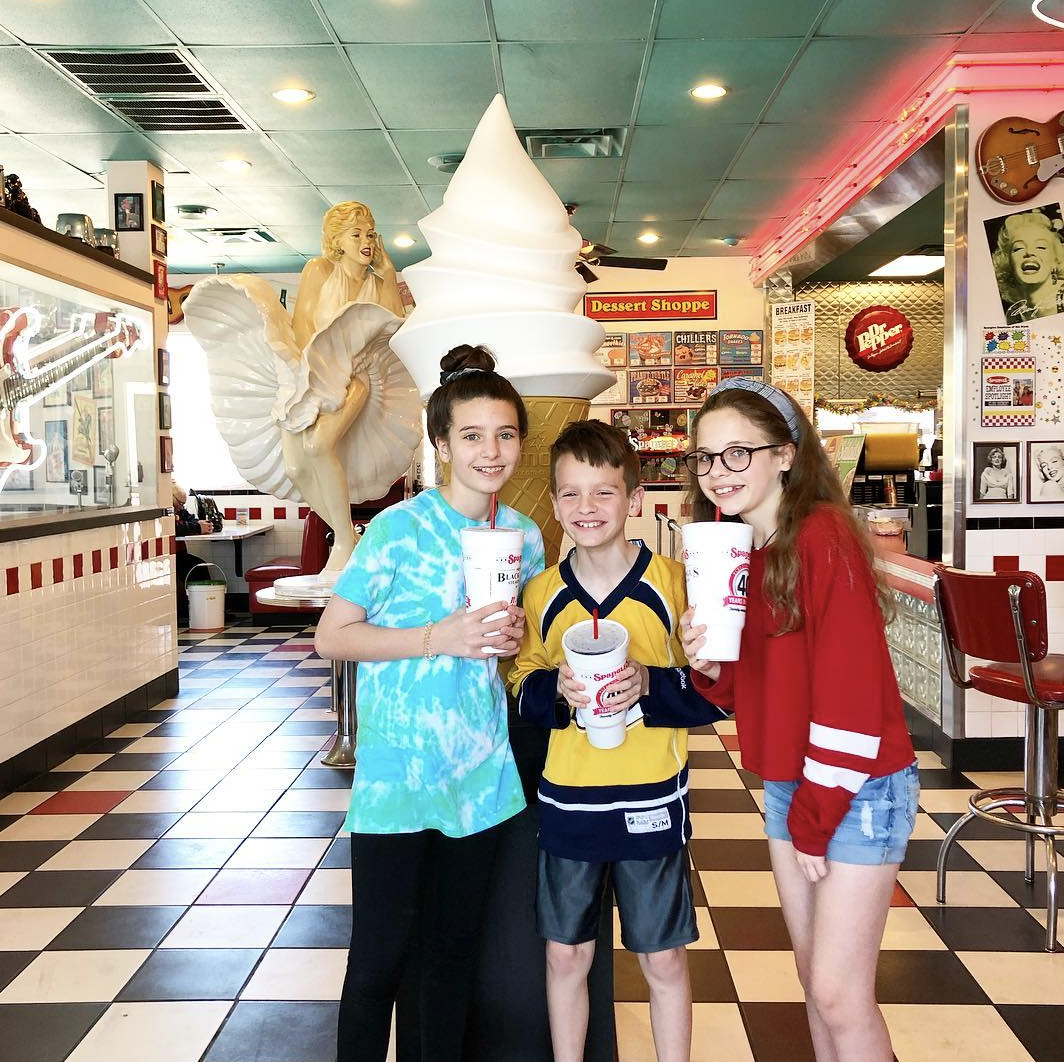 (Listen to the episode for the story behind this photo!)
Today's episode not only includes details on our whirlwind trip to Kansas, my thoughts on buying markdowns, a book I loved recently, a new book Jesse is reading, and a very practical interview with Lisa Burns from This Pilgrim Life.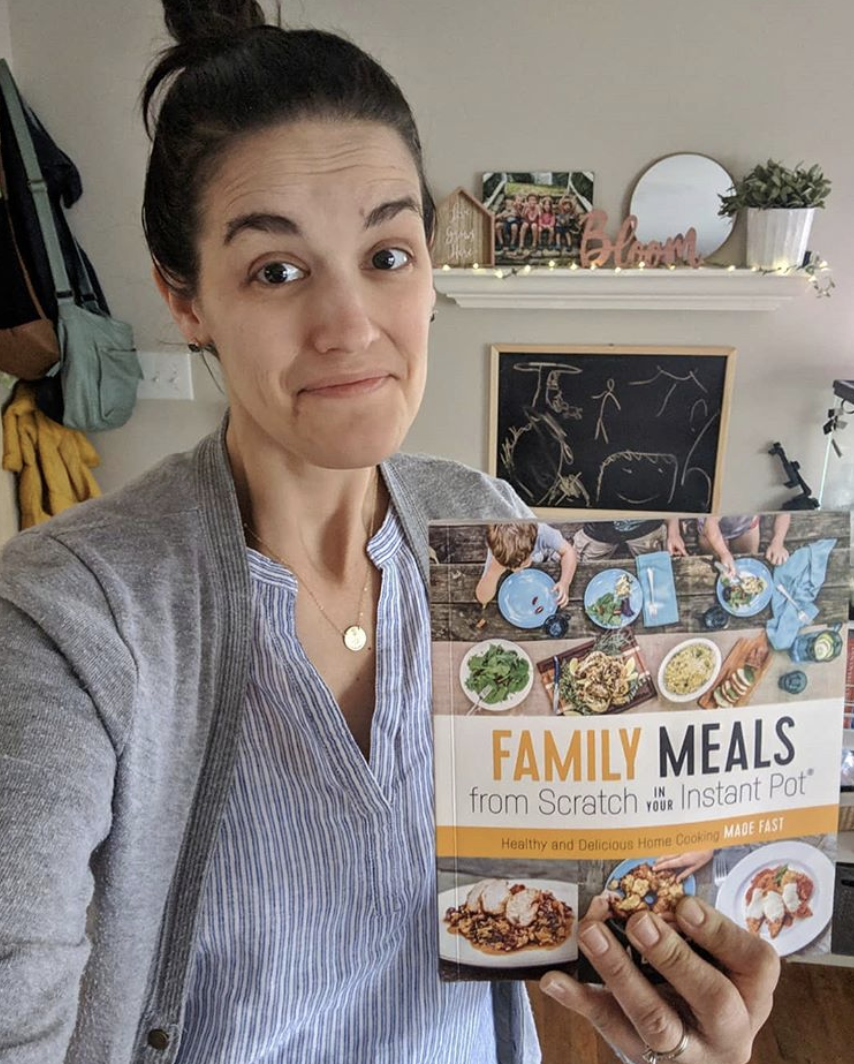 I first connected with today's guest, Lisa Burns, when she signed up for my four-week blog coaching class. It's been so fun to watch her blog and social media take off since that class — and she's now known as an Instant Pot expert and she has a cookbook coming out in May!
As she admits in our conversation, she didn't know how to cook until after she got married (and didn't even eat vegetables as a child). As a busy mom of five herself, she's full of wisdom and tips for getting delicious meals on the table even when your schedule is packed.
We talk about menu-planning, why an a might change your life, her favorite quick and easy recipes, some fascinating behind-the-scenes details of her cookbook photo shoot (including how she make 76 recipes in a few days in her Instant Pots!!) Plus, of course, two books she's reading and what's saving her life.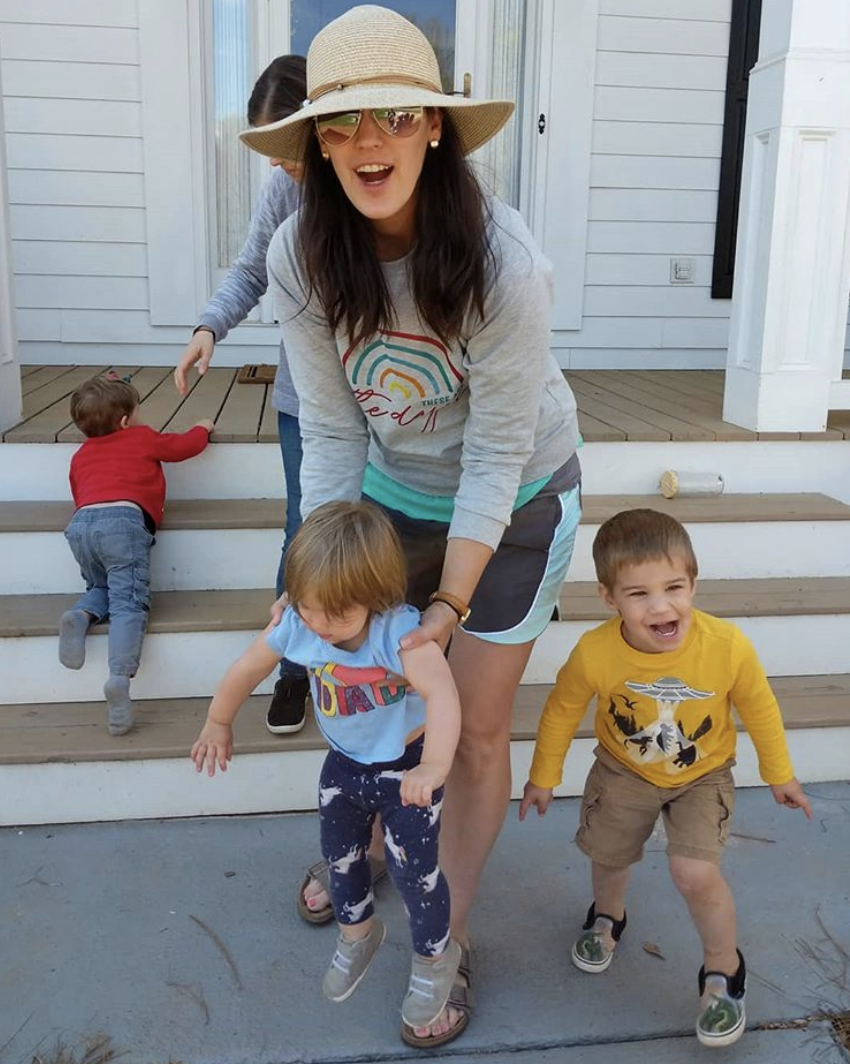 In This Episode:
[03:20] – Jesse and I are in the middle of a kind of packed travel season. We just got back from a quick trip to visit family in Kansas for Easter. While we were in Kansas, we took the kids to Spangles.
[06:01] – This episode might have a LOT of food talk… maybe it was because Jesse and I were both hungry when we recorded it! 🙂 We talk about how Kroger markdowns save us so much money and provide an endless stream of variety in our diet.
[08:58] – Jesse finished his book and started a new one!! Tune in to listen to what he started reading + a book I finished last week.
[13:14] – I first connected with today's guest during my blog coaching class, during which she did one of her first live Facebook videos — which was accidentally sideways! She's come a long way since then and is now a Facebook live queen and cookbook author!
[14:34] – Lisa talks about her family and her journey through learning to cook from scratch and how she didn't even know how to cook when she got married.
[17:19] – I ask Lisa to share some of her best strategies for menu-planning and cooking from scratch when her schedule is packed.
[21:51] – Lisa chats about why she's so passionate about the Instant Pot, even though she calls herself a "kitchen minimalist." She also tells us about some of her favorite recipes from her cookbook and blog — yum! (By the way, if you think the Instant Pot is just for cooking soup or rice or main dishes, guess again. Lisa makes cake, bread dough, yogurt and more in her Instant Pot!)
[26:22] – How many Instant Pots does Lisa have, and how many did she use when making 76 recipes in just a few days for the photo shoot for her cookbook?
[27:37] – Lisa shares about two books she's reading and finding insightful + she shares what's saving her life right now.
Links and Resources:
How to Listen to The Crystal Paine Show
The podcast is available on iTunes, Android, Stitcher, and Spotify. You can listen online through the direct player we'll include in the show notes of each episode. OR, a much easier way to listen is by subscribing to the podcast through a free podcast app on your phone. (Find instructions for how to subscribe to a podcast here.)
Ready to dive in and listen? Hit the player above or search for "The Crystal Paine Show" on your favorite podcast app.
Note: This post contains affiliate links. If you click through and make a purchase, we may receive a small commission — at no additional cost to you. Thank you so much for your support!