33. How to Be Married to a Strong Woman (with Jesse Paine)
Powered by RedCircle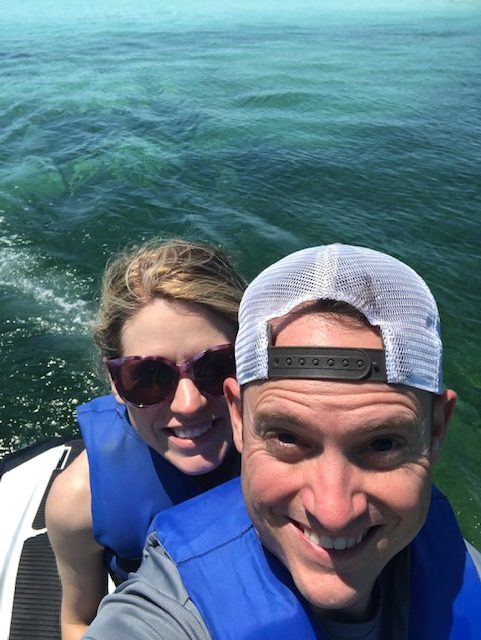 Jesse surprised me as we were prepping for this episode by telling me he had recently deleted Facebook off of his phone. I had no idea that he had, but I had noticed he has been knocking things off his to do list right and left.
In this episode, we not only talk about boundaries we've set for our phones, a book we are reading, and recent travels. Plus, we tackle a somewhat hot-button topic that multiple listeners requested: How our marriage works since I have such a strong personality.
As we start discussing the topic, we actually offer a perfect unplanned example of how we work through conflict and misunderstanding — because I began this segment by saying something that rubbed Jesse the wrong way.
He and I walk through this together, talk about how it made him feel, what I was trying to communicate, and how I could have said it better. We then go on to discuss what we've learned in the past 16 years of our marriage and how we make it work, even when we disagree.
We end up with (again, unintentionally!) sharing the ABC's of a healthy marriage: acknowledge your weaknesses, believe the best about your spouse, and communicate your hearts.
In This Episode:
[02:33] – Thank you so much for listening to the podcast, especially if you've left a review! I read a kind review that a listener recently left for the show.
[03:30] – We talk about what's saving our lives these days. I was so inspired by Jesse's answer that I changed what I was planning to share and talked about a recent change that has made such a difference in my life!
[09:47] – My book pick this week is one that my sister recommended: The Tattooist of Auschwitz by Heather Morris. Have you read it?
[14:38] – Are you interested in blogging? Curious about starting? I'd love to have you join me in my free blogging class!
[15:43] – I explain what Jesse and I will do in our episodes now that we're done sharing our story, and introduce today's topic. We then accidentally demonstrate this dynamic ourselves.
[20:00] – This example illustrates that it's important for me to recognize that I tend to say things that make Jesse feel run over.
[22:20] – In the context of our marriage, what has helped Jesse not feel bull dozed by my strong personality. We talk about keys we've learned for better communicating and why it's so important to recognize your differences and acknowledge when you feel hurt or shut down.
[32:29] – We also offer some simple steps to a healthier marriage: acknowledge your weaknesses, believe the best about your spouse, and communicate your hearts.
[33:18] – Today's Q&A question is this: "What are some good questions to ask the person you're dating?" We share suggestions ranging from finances to personality type to praying together.
[40:19] – If you have any questions, suggestions, feedback, or a topic you want us to talk about in the future, send me an email at [email protected]!
Links and Resources:
Crystal's Instagram account (I'd love for you to follow me there! I usually hop on at least a few times per day and share behind-the-scenes photos and videos, my grocery store hauls, funny stories, or just anything I'm pondering or would like your advice or feedback on!)
Have feedback on the show or suggestions for future episodes or topics? Send me an email: 

[email protected]
How to Listen to The Crystal Paine Show
The podcast is available on iTunes, Android, Stitcher, and Spotify. You can listen online through the direct player we'll include in the show notes of each episode. OR, a much easier way to listen is by subscribing to the podcast through a free podcast app on your phone. (Find instructions for how to subscribe to a podcast here.)
Ready to dive in and listen? Hit the player above or search for "The Crystal Paine Show" on your favorite podcast app.
Note: This post contains affiliate links. If you click through and make a purchase, we may receive a small commission — at no additional cost to you. Thank you so much for your support!