54. Jesse Answers Your Burning Questions
Powered by RedCircle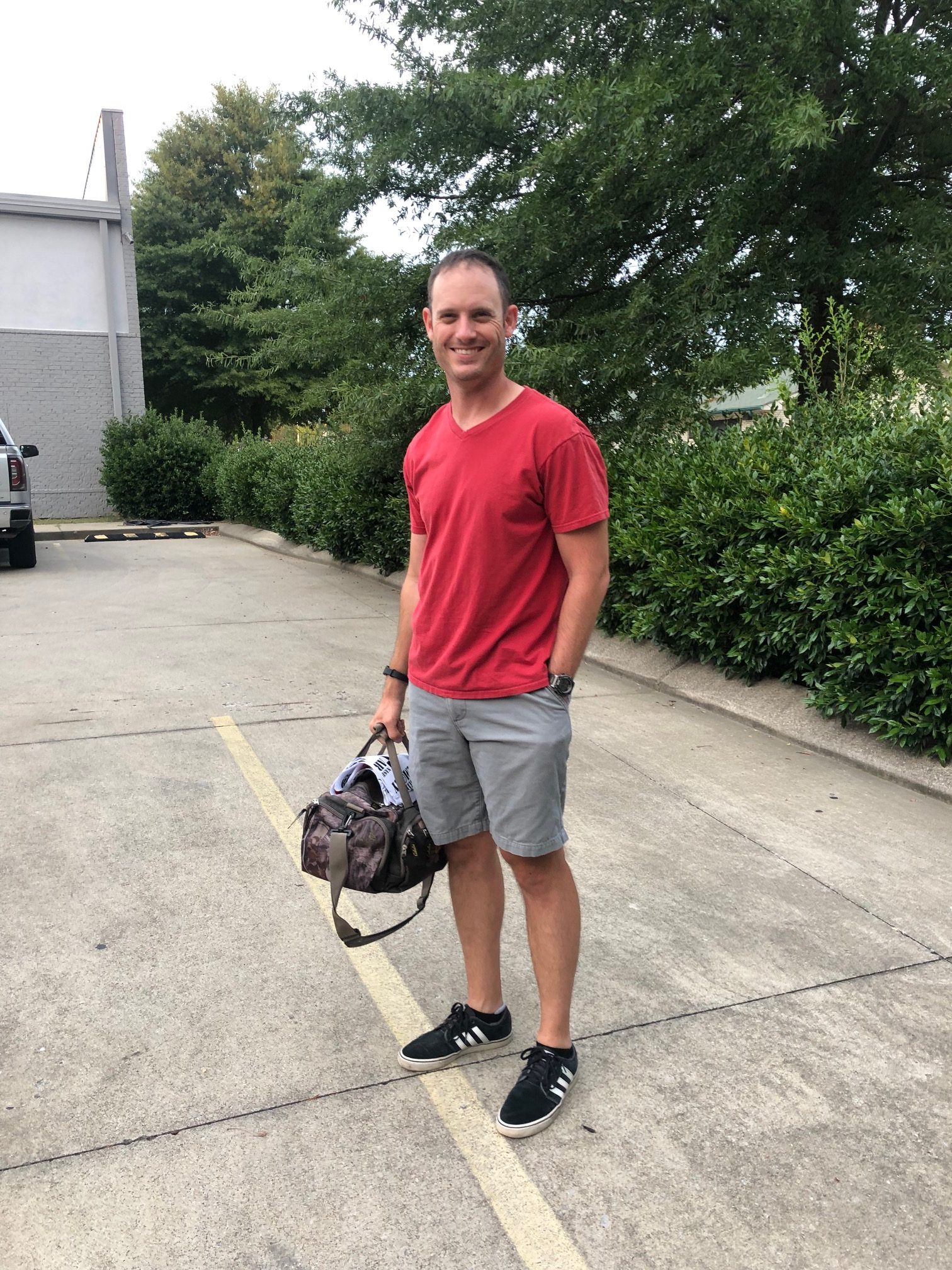 In 2014, Jesse closed down his law practice, we moved from Kansas to Tennessee, and he came home full-time.
That was over 5 years ago and it's taken us a few years to find our rhythm. We've both learned and grown a lot in these last five years. It hasn't been easy. He struggled through a period of depression. I struggled to figure out what it looked like to love him well through that.
But in the last two years, I've seen Jesse truly come alive, embrace who God has made him to be, and pour himself into the people and opportunities right in front of him. It has been beautiful and heartwarming to have a front row seat on his journey!
So many people have asked questions over the past five years like, "Is Jesse still an attorney? Why did he leave his law practice? What is his role in your business? What does his day-to-day look like?"
I think the fact that he would choose to come home full-time after getting his law degree and being licensed as an attorney really fascinated people… or makes people shake their heads in confusion.
Today, on the podcast, I ask him these burning questions you all have asked and he gets really honest about his journey and where he is now.
If you're struggling with major life changes, want to find your worth outside of your work, or are just curious about some of the behind-the-scenes of our lives, I think this episode will encourage you.
Thank you, Jesse, for your willingness to be so open and vulnerable. I love you and love this crazy and adventurous and wild ride of life we're on together!
In This Episode: 
[00:25] Welcome back! We're turning the tables a little today and I'm interviewing Jesse!
[01:38] What's saving our lives: Nalgene bottles and seeing our baby on an ultrasound!
[06:44] I haven't gotten in much reading recently, but every day I take time to read The Daily Light.
[09:01] Jesse shares a brief recap of his story post-law school and starting his own law firm.
[13:45] Why did Jesse decide to close down the law firm? 
[19:04] How Jesse struggled to recognize his gifts and battled depression in those early months.
[23:07] What does Jesse's life look like now? 
[29:10] We talk about Jesse's involvement in church, our home, and our business.
[31:16] I close out the show by sharing why I am so grateful that Jesse is home and how his willingness to take a risk has benefited our family in such profound ways. 
Links and Resources:
Crystal's Instagram account (I'd love for you to follow me there! I usually hop on at least a few times per day and share behind-the-scenes photos and videos, my grocery store hauls, funny stories, or just anything I'm pondering or would like your advice or feedback on!)
Have feedback on the show or suggestions for future episodes or topics? Send me an email: 

[email protected]
How to Listen to The Crystal Paine Show
The podcast is available on iTunes, Android, Stitcher, and Spotify. You can listen online through the direct player we'll include in the show notes of each episode. OR, a much easier way to listen is by subscribing to the podcast through a free podcast app on your phone. (Find instructions for how to subscribe to a podcast here.)
Ready to dive in and listen? Hit the player above or search for "The Crystal Paine Show" on your favorite podcast app.
Note: This post contains affiliate links. If you click through and make a purchase, we may receive a small commission — at no additional cost to you. Thank you so much for your support!