61. Christmas Traditions & What We're Doing Differently This Year (a conversation with our kids)
Powered by RedCircle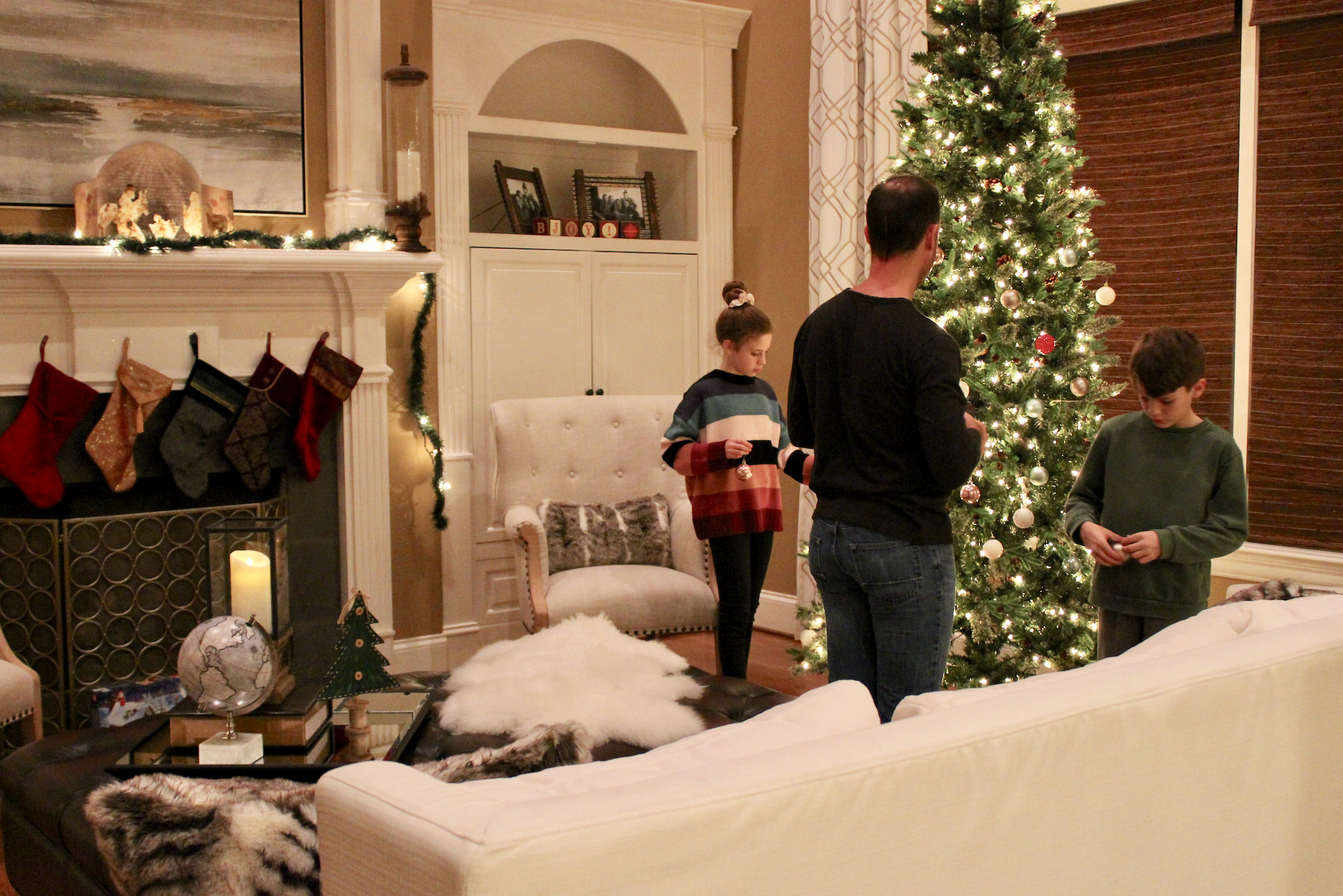 One of the most requested podcast episodes has been for us to talk about our Christmas traditions, what Christmas looks like for our family, and how we do gifts for our immediate and extended family.
In this episode, we sat down with Kathrynne, Kaitlynn, and Silas and had a discussion on our favorite Christmas memories, why we make a December Bucket List, what we chose for our bucket list this year, some things we're doing differently for Christmas this year, how we do gifts, and what Christmas Eve and Christmas Day look like for our family.
One of our biggest goals for each December is to keep things simple, not over-commit, and focus on memory-making and shared experiences. We sit down at the end of November and talk about what we want to prioritize for the Christmas season and then we make a list and block out days and times on the calendar to make these priorities happen.
We're excited about some new things we're trying this year and we're looking forward to another special December season of celebrating the true meaning of Christmas and spending lots of time together as a family!
In This Episode: 
[01:58] We kick off the show by each sharing one of our favorite Christmas memories.
[07:29] Want to know what's on our December Bucket List this year?
[11:16] Hear about our Dollar Tree stocking tradition and why we're stepping it up this year.
[13:16] How we do presents at our house.
[15:45] Giving is something that is always a big priority for us, thanks to the kids' initiative in this area!
[18:00] What does our actual Christmas Eve and Christmas Day celebration look like for our family?
[21:38] The kids share our quirky wrapping tradition.
Links and Resources:
Crystal's Instagram account (I'd love for you to follow me there! I usually hop on at least a few times per day and share behind-the-scenes photos and videos, my grocery store hauls, funny stories, or just anything I'm pondering or would like your advice or feedback on!)
Have feedback on the show or suggestions for future episodes or topics? Send me an email: 

[email protected]
How to Listen to The Crystal Paine Show
The podcast is available on iTunes, Android, Stitcher, and Spotify. You can listen online through the direct player we'll include in the show notes of each episode. OR, a much easier way to listen is by subscribing to the podcast through a free podcast app on your phone. (Find instructions for how to subscribe to a podcast here.)
Ready to dive in and listen? Hit the player above or search for "The Crystal Paine Show" on your favorite podcast app.
Note: This post contains affiliate links. If you click through and make a purchase, we may receive a small commission — at no additional cost to you. Thank you so much for your support!