84. Our Family's Favorite Games
Powered by RedCircle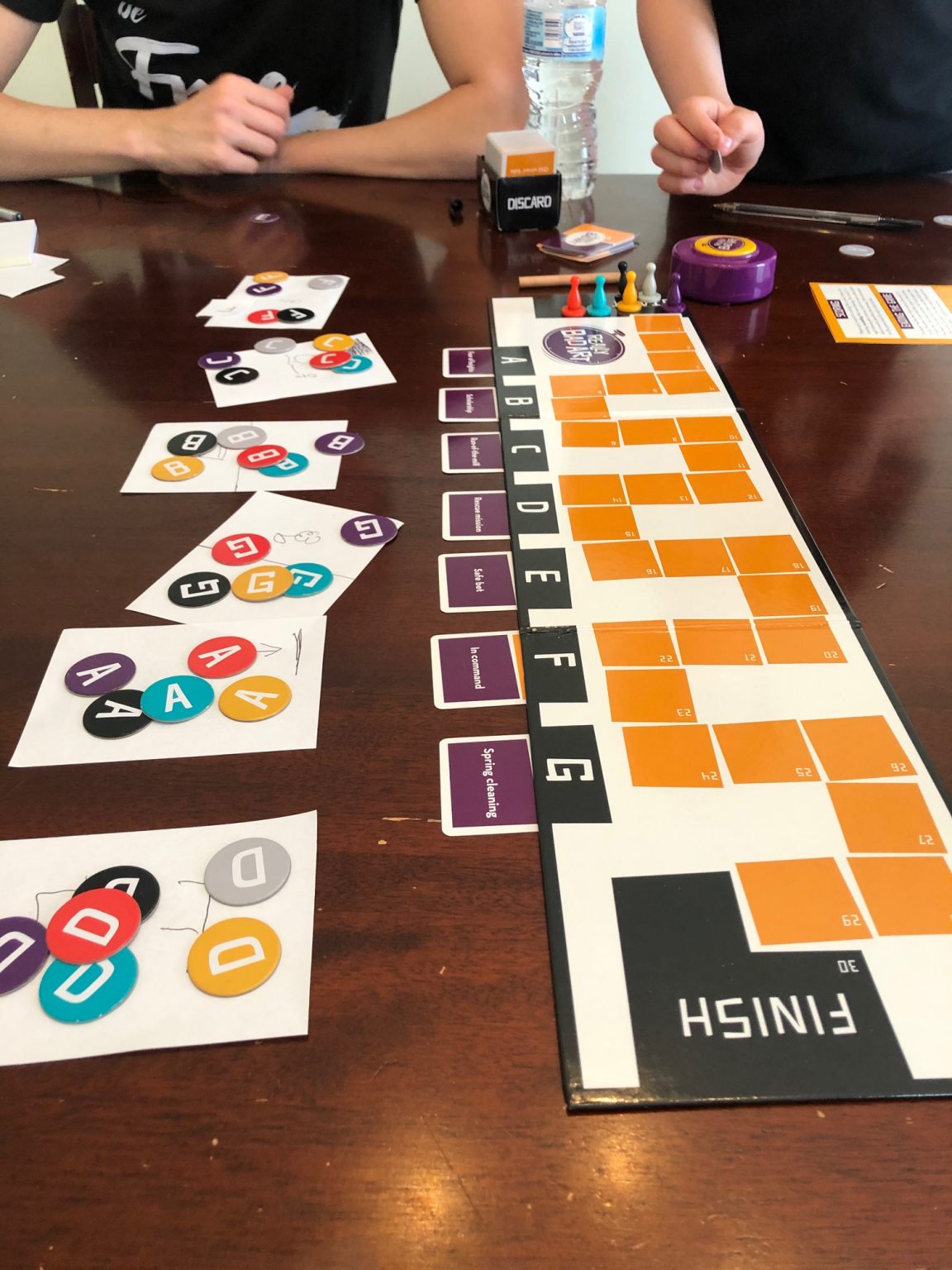 Board games and card games can be such a great way to have some frugal fun! Best of all, once you've invested in a game, you can play it over and over and over again — without ever spending another dime!
In this week's episode of the podcast, Jesse and I share our family's top five favorite games. We had a very hard time narrowing the list down to just five, but we did it (well, we did mention a few other favorites at the end, because we just couldn't help ourselves!)
The games we picked are ones we have played again and again and again. They are great for group games and most can be played with 4-6+ people.
In this episode, we also talk about Jesse's 23&Me DNA test results (and why I don't want to take the test!), a book recommendation from a reader, a video that had me smiling, and how Jesse is getting free coffee every day.
In This Episode: 
[00:33] Who's ready to chat about our favorite games?
[01:15] Panera's coffee is once again saving Jesse's life. Listen in to find out how to get it FREE all summer!
[04:00] He also got his 23andMe results back and they were, um, interesting.
[07:35] What's saving my life? Another YouTube video!
[09:20] Schindler's List is also a book and it was recommended to us by one of our amazing listeners. 
[13:08] Who's ready to talk about games?
[13:39] First up, Dutch Blitz, the card game — probably at the top of our list.
[15:07] Next is Double Ditto, a game my parents introduced us to.
[16:14] Another one is Ticket to Ride… which is Jesse and the kids' favorite.
[18:36] I love Mad Gab — especially when played with a group.
[20:15] Last but certainly not least is Phase 10, a game we played a lot in our early marriage.
[22:06] A few more games that didn't make our top 5 list.
[26:34] What are your favorite games?
Links and Resources:
Schindler's List

by Thomas Keneally

Other games: Monopoly, Catch Phrase (note: sometimes some of the suggested phrases are not family-friendly), UNO, and Really Bad Art
My Instagram account (I'd love for you to follow me there! I usually hop on at least a few times per day and share behind-the-scenes photos and videos, my grocery store hauls, funny stories, or just anything I'm pondering or would like your advice or feedback on!)
Have feedback on the show or suggestions for future episodes or topics? Send me an email: 

[email protected]
How to Listen to The Crystal Paine Show
The podcast is available on iTunes, Android, Stitcher, and Spotify. You can listen online through the direct player here. OR, a much easier way to listen is by subscribing to the podcast through a free podcast app on your phone. (Find instructions for how to subscribe to a podcast here.)
Ready to dive in and listen? Hit the player above or search for "The Crystal Paine Show" on your favorite podcast app.