85. Jesse's Advice for Raising Financially Responsible Kids
Powered by RedCircle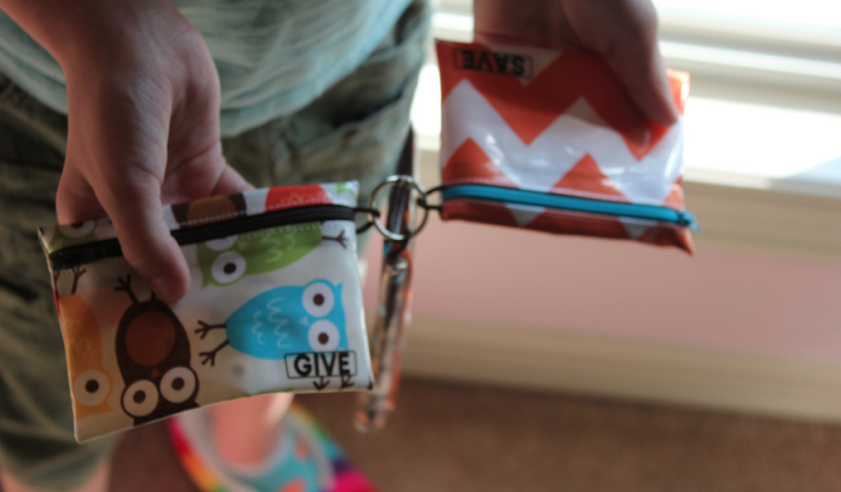 "I would love for you to do an episode with Jesse sometime on how he's taught your kids about budgeting, money, setting up a bank account, etc."
This request came in a few weeks ago, and I knew it would be a perfect podcast topic!
So, in this episode, I interview Jesse on how has has instilled wise money management principles in our kids — especially as they have gotten older and have begun earning their own money.
He shares his thoughts on budgeting, when to have your kids open up their first bank accounts, how to teach your kids to view money as a tool, why letting your kids handle money from an early age can make such a difference, when he first learned to handle money, how to teach your kids the true value of money and how that translates to real life, and much more. It was fun to get to sit back and listen in as he shared his wisdom and advice.
Also, I should warn you that Jesse and I start the podcast in a bit of an uncharacteristic way… and if this is your first time to listen to one of our episodes, you might be a little, um, caught off guard?? We discuss a surprising discovery about asparagus and urine… and well, it goes a little off the rails. But I hope it makes you laugh! 🙂
In This Episode: 
[00:33] Learn a little bit more about Jesse's 23andMe results. 😉
[03:26] Pelvic floor therapy is saving my life. 
[08:23] The Scribd App has been saving Jesse's life and he's been reading The Kill Artist by Daniel Silva. 
[12:06] I am reading Thriving in Love and Money. 
[15:51] When should parents start talking to their kids about money? 
[18:28] Is there a right age or a certain amount of maturity to be on the lookout for? 
[19:18] Which accounts should kids have? 
[20:27] Setting up budgets and spreadsheets.
[22:28] Should you teach your children all the same way or go with their interests and aptitudes? 
[27:26] Why learning the value of money at an early age is so important.
Links and Resources:
How to Talk to Your Kids About Money (podcast episode)
My Instagram account (I'd love for you to follow me there! I usually hop on at least a few times per day and share behind-the-scenes photos and videos, my grocery store hauls, funny stories, or just anything I'm pondering or would like your advice or feedback on!)
Have feedback on the show or suggestions for future episodes or topics? Send me an email: 

[email protected]
How to Listen to The Crystal Paine Show
The podcast is available on iTunes, Android, Stitcher, and Spotify. You can listen online through the direct player here. OR, a much easier way to listen is by subscribing to the podcast through a free podcast app on your phone. (Find instructions for how to subscribe to a podcast here.)
Ready to dive in and listen? Hit the player above or search for "The Crystal Paine Show" on your favorite podcast app.