86. How to Talk to Your Spouse About Money (with Shaunti Feldhahn)
Powered by RedCircle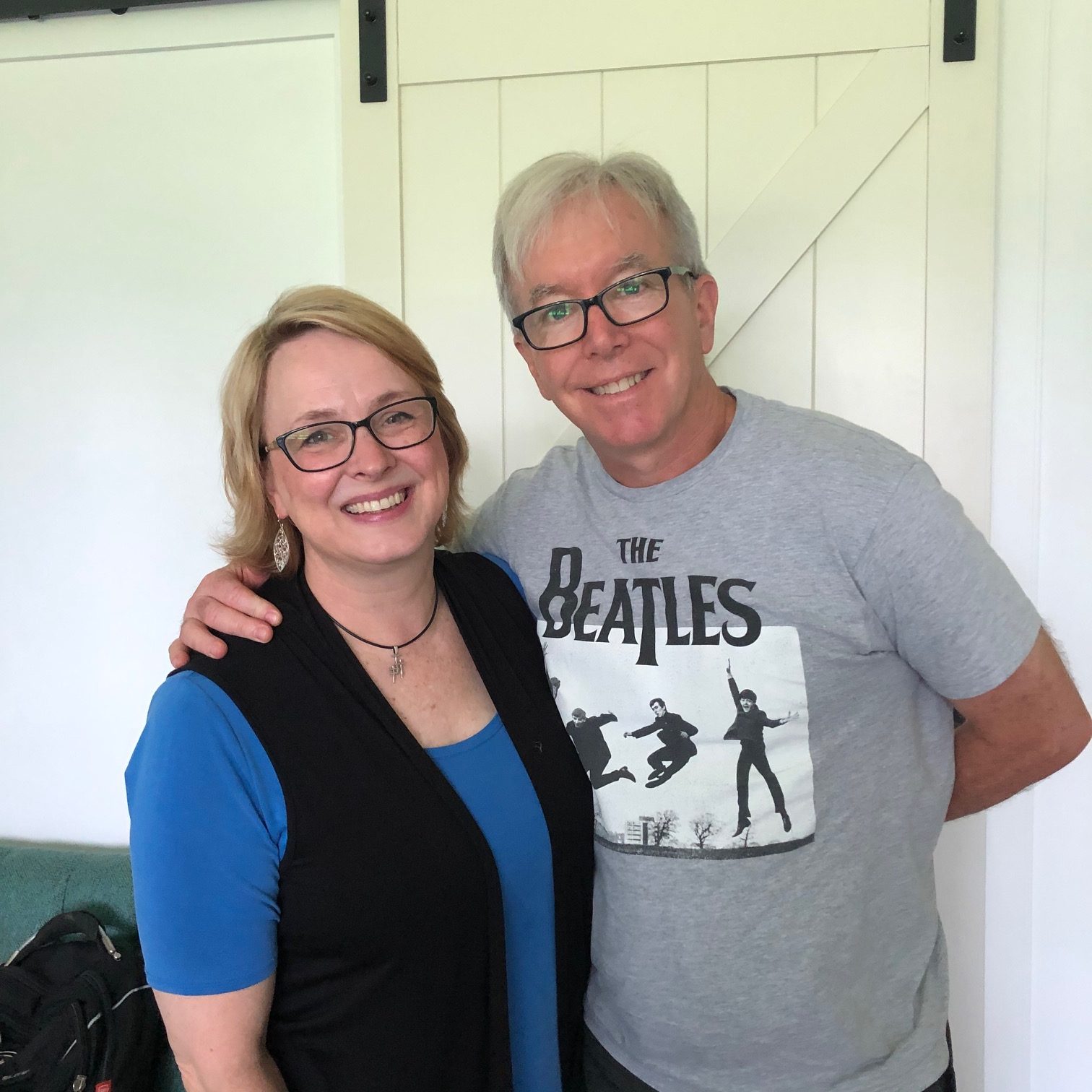 As promised, Shaunti Feldhahn is joining me on the podcast this week to talk all things marriage and communication around money. Shaunti and her husband Jeff are researchers who have worked together for years on numerous books and research projects.
Their latest project surveyed thousands of couples on the topic of marriage and money. Throughout three years of research, they discovered five game-changing insights on what is at the root disagreements and tension surrounding relationships and money.
In their latest book, Thriving in Love and Money, they share their findings and how we can learn to get on the same page with our spouse when it comes to money by changing our mindset and approach. They also share how these insights helped to change their relationship — and many other relationships.
If you struggle to have money conversations between you and your spouse, this is the episode for you. Learn more about the psychology behind our money beliefs and why being able to talk about money with your spouse is one of the key factors in strengthening your relationship… even moreso than having a great nest egg in the bank.
In This Episode: 
[02:31] How did Thriving in Love and Money come to be?
[04:56] How did the process of researching and writing this book affect her relationship with her husband? 
[06:39] One of the best ways to go through this book is at the same time with your spouse. Learn why.
[08:10] What are the 5 insights detailed in the book? 
[12:19] How many people were surveyed and interviewed in this project? 
[13:52] Shaunti shares the first steps you should take to start opening up channels of communication with your spouse.
[18:34] Listen as I share one of my favorite pieces of the book and why. 
[20:57] Many of us subconsciously believe that our views are right and alternative views are wrong. Here's how to overcome the tensions that can come from disagreements.
[23:22] Why Shaunti believes that being able to talk about money is more important than having a cushion in your budget when strengthening your relationship. 
Links and Resources:
My Instagram account (I'd love for you to follow me there! I usually hop on at least a few times per day and share behind-the-scenes photos and videos, my grocery store hauls, funny stories, or just anything I'm pondering or would like your advice or feedback on!)
Have feedback on the show or suggestions for future episodes or topics? Send me an email: 

[email protected]
How to Listen to The Crystal Paine Show
The podcast is available on iTunes, Android, Stitcher, and Spotify. You can listen online through the direct player here. OR, a much easier way to listen is by subscribing to the podcast through a free podcast app on your phone. (Find instructions for how to subscribe to a podcast here.)
Ready to dive in and listen? Hit the player above or search for "The Crystal Paine Show" on your favorite podcast app.