16. The Outfit Formulas That Changed My Life (with Alison Lumbatis)
Powered by RedCircle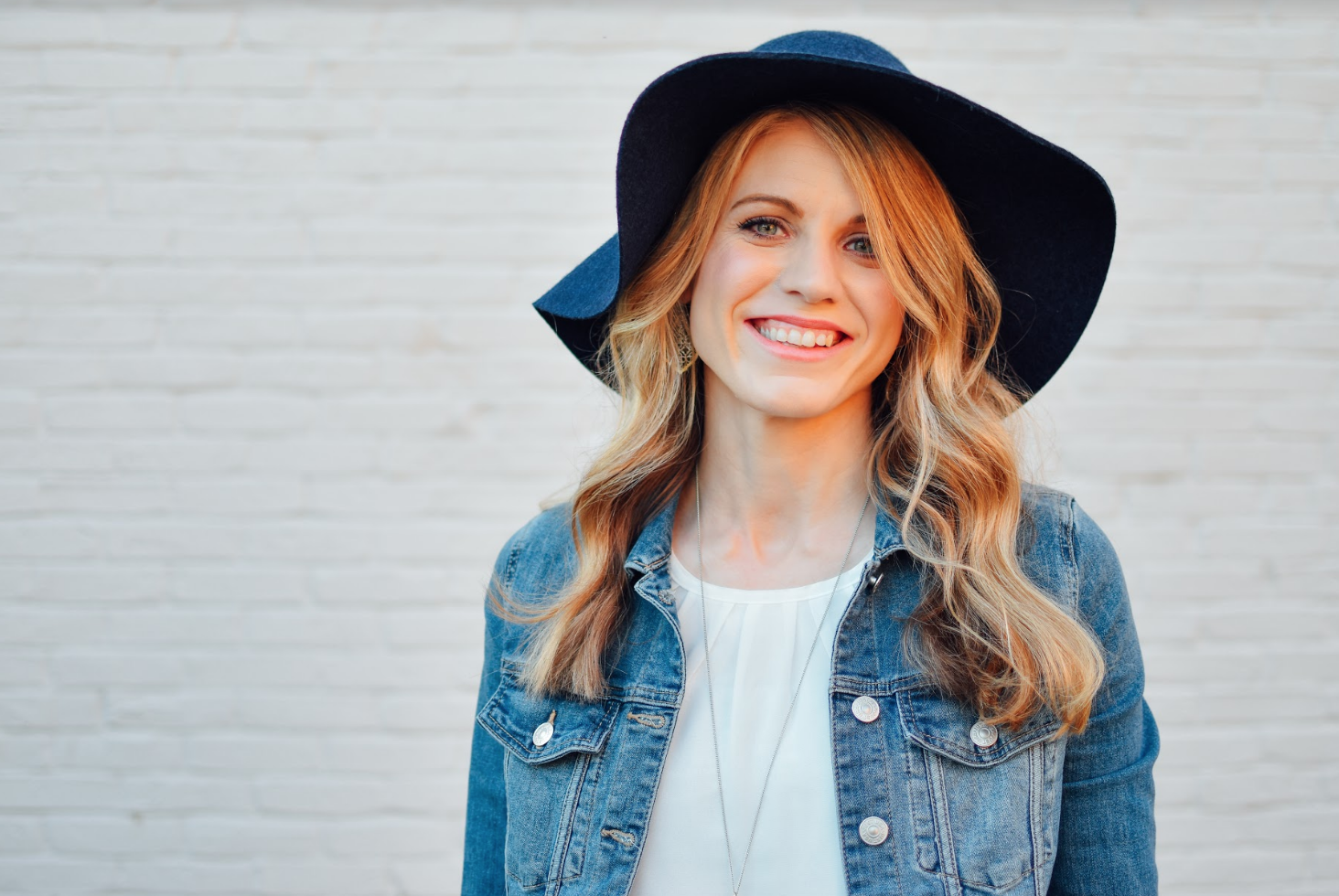 If you've been following my blog for a long time, you know that for years I said, "I'm not a fashionista!"
I felt so inept when it came to putting together cute outfits and I felt like anytime anyone complimented me on my outfit, I needed to apologize for someone or deflect the compliment by saying something like, "Oh this shirt?? I just pulled it out at the last minute and I don't really like it." Or, "Thanks, but I don't really know this dress is my style."
I said these things because I felt so insecure about my ability to put outfits together and I constantly second-guessed myself. When I realized how much I was doing this and how much I wished I could figure out how to put cute outfits together, I finally decided to do something about it.
I started paying attention to what I liked. I began noticing outfits that other people wore that I liked and started a mental checklist of what my tastes were. I also poked around on Pinterest and Instagram and paid attention to simple and frugal outfits that other people posted that I liked.
I gave myself permission to try new things. I let myself actually buy some new styles and colors — to try out and see what I thought.
I learned about what outfit formulas were. I joined a program that taught me about outfit formulas and how to put together outfits — and then it gave you a few weeks of outfit formulas to follow and experiment with.
I kept experimenting and paying attention. I surprised myself so much by loving the outfit formula program and being challenged to follow the formulas. I even got brave and posted pictures of my outfits for almost an entire month on social media and learned so much from seeing the photo of myself and hearing feedback from you all. It helped me to define what I like, it helped me to realize a lot of things I was doing wrong, and to figure out what was working and what wasn't working.
Now, over a year since I did that outfit formula program, I dress very differently and I find so much joy in putting together outfits. And I know what works for me and what doesn't. I never thought this would be possible, but it's true!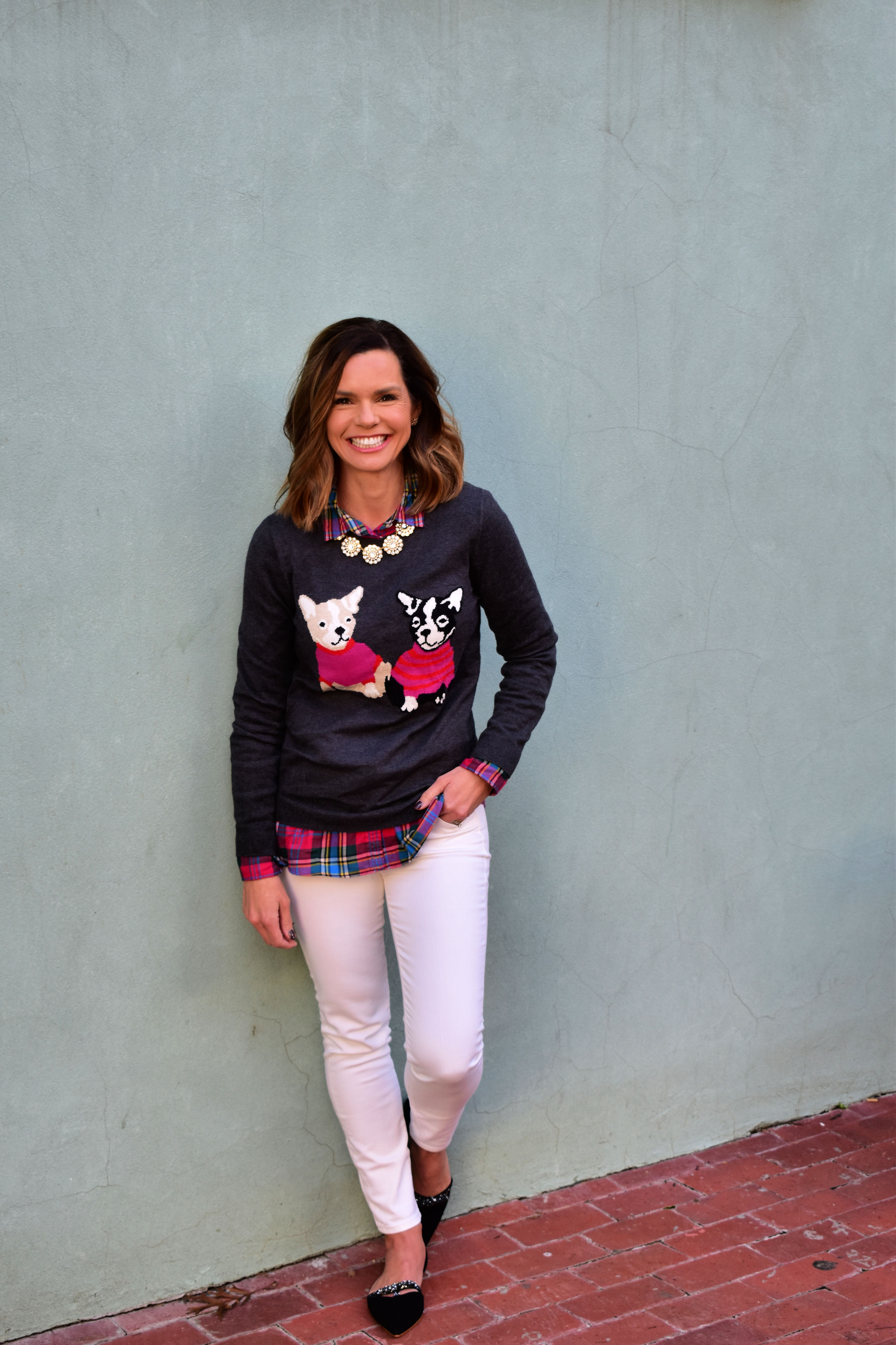 And I'm so excited to be bringing on the amazing woman who created this program with the outfit formulas I mentioned that. Alison Lumbatis from Get Your Pretty On is so good at not only putting cute outfits together, but also in helping everyday women like me learn how to dress fashionably — even on a small budget!
We'll chat about how she got motivated to dress well even when she started working from home, why she created her style challenges, how inspirational her Facebook group is, and much more! Wherever you are along the path to fashion that reflects who you are and shows you at your best, don't miss this conversation.
In This Episode:
[02:47] – I can't sing the praises of Google Calendar highly enough. I know it might seem old-fashioned, but it has helped me to be so much more organized and productive.
[06:39] – You can learn more about my process for using Google Calendar from my free PDF download, which you can find at this link!
[07:04] – My book pick of the week is one that doesn't have that great of reviews on Amazon, but I really enjoyed it.
[11:13] – I've never felt like a fashionista, but I finally decided to put more effort into dressing well. Following an outfit formula program made so much difference!
[13:50] – Alison Lumbatis from Get Your Pretty On created the outfit formula program that helped me so much, and she's today's guest!
[14:49] – We hear about how Alison created her blog and brought it to the point where it is today.
[17:46] – I ask Alison when she started doing her fashion and style challenges and she shares the interesting journey that led her to begin these.
[21:03] – Don't know where to start when it comes to putting outfits together? Alison shares advice and budget-friendly fashion tips.
[22:36] – Alison is generously offering a freebie to listeners: her SAHM Casual Wardrobe Basics Builder!
[23:14] – If Alison were to choose five must-have wardrobe items, what would they be, and why?
[28:11] – I answer a listener's question about where to take the Enneagram test!
Links and Resources:
How to Listen to The Crystal Paine Show
The podcast is available on iTunes, Android, Stitcher, and Spotify. You can listen online through the direct player we'll include in the show notes of each episode. OR, a much easier way to listen is by subscribing to the podcast through a free podcast app on your phone. (Find instructions for how to subscribe to a podcast here.)
Ready to dive in and listen? Hit the player above or search for "The Crystal Paine Show" on your favorite podcast app.

Sponsor Spotlight
Today's episode is sponsored by Twigby — a company dedicated to providing fantastic phone service at great prices. As I mentioned in the podcast, if you are looking for a great deal on a phone for your teen (or yourself!), I'd highly recommend checking out what Twigby has to offer.
Unlike traditional cell phone companies, they give you the ability to create your own custom, prepaid plan — without a contract or an unnecessary activation fee.
You don't have to mess with going to a store and picking out a phone plan. You just go to their site, pick your phone plan and either switch your current phone over or get a new phone, and they get it all set up for you.
My favorite part about their service (in addition to their great prices!) is that they offer plan flexibility with the ability to change plans or phones at any time for free. You're not locked into an expensive contract that has activation and termination fees.
They also offer Free Overage Protection, so you can rest easy in knowing that you will never be charged for overages without your go-ahead! You have complete control.
Special offer! Want to save 25% off your first 6 months of Twigby? Click here.
Note: This post contains affiliate links. If you click through and make a purchase, we may receive a small commission — at no additional cost to you. Thank you so much for your support!