140. When Your Prayers Aren't Answered Like You Hoped
Powered by RedCircle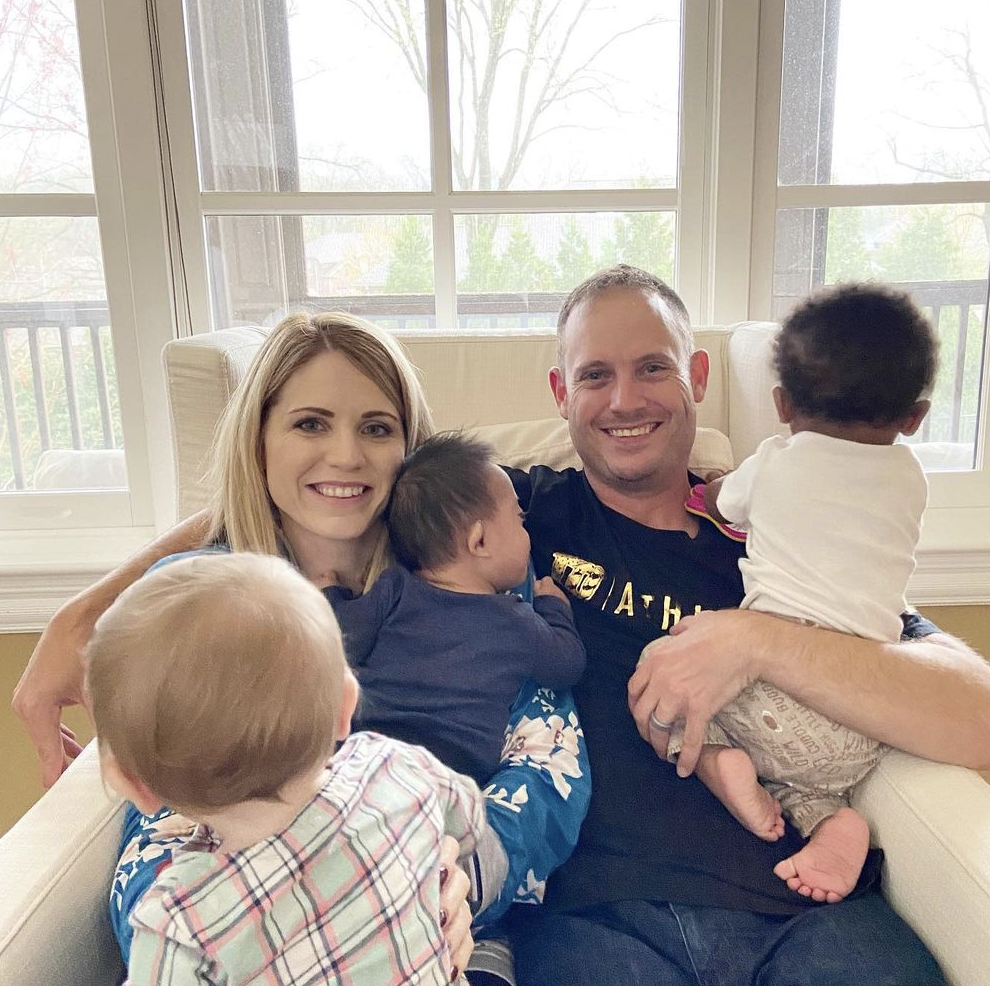 Do you feel like your prayers are being ignored? This is something that has been on our hearts to share and a story that God is currently writing for us… of a decade of having a dream and a hope and not seeing prayers answers. But in hindsight, God was answering those prayers — just not in the way we ever could have thought or dreamed! And His story is so much better!
In those 10 years, God taught us so many lessons on faith, and resting in Him, and contentment, and just opening our hearts to stepping into things that were scary and hard and took us way outside our comfort zone.
In this week's episode of The Crystal Paine Show, we talk more more about this + we give you a little glimpse of what has been happening in our lives recently. Jesse had a birthday. We talk about our difference in age and how we celebrated Jesse's birthday. We discuss some of the books we have recently been reading and what we look for in good books. Jesse talks about the books he has finished, one non-fiction and one fiction. I talk about a fiction author that was recommended to me and the last book I just finished.
Word to the wise: don't do things one-handed if you are trying to fix a toilet. I share why on the podcast — and I'm sure you can imagine a little where that story went. 
We chat about everyday items that are positively affecting our family. The Flex Seal Glue that Jesse is trying to use to fix the toilet mishap. How the invention of the two way zipper onesie is helping keep baby D's g-tube safe.
At the end of the podcast, we reflect on our last ten years and how God was at work behind the scenes when it seemed like our hopes and dreams were going nowhere. I close out the podcast, giving words to encourage others who may be struggling, who may not fully recognize that God is answering you, it just might not be in the way you ever pictured… and it might end up being so much better than you could have ever imagined!
In This Episode
[00:37] – Welcome to The Crystal Paine Show. Today's topic is about when your prayers aren't answered.
[01:13] – Jesse just talked a little bit, um, can anyone tell a difference in his voice? Does he sound a little bit more mature? A little bit older?
[02:44] – I just discovered, in the last month, that teens love cake.
[04:10] – Jesse is older, that is the big news to report & also, he also finished more than one book.
[06:01] – He tells us about The President's Daughter book.
[07:08] – I finished a book by Charles Martin. I have been listening to a lot of his books recently. At the beginning of the year, I asked on my blog, Money Saving Mom.com, for book recommendations especially for fiction.
[08:37] – This one that I just finished, it was A Life Intercepted. 
[11:00] – Jesse you have something that's saving your life? Actually, our whole family's life.
[13:09] – Growing up, I often fixed the toilets. But apparently, I lost that skill recently!
[16:36] – Well what is saving my life this week, it has actually been saving my life for a very long time.
[19:21] – I read an email to Jesse that I know he's going to find funny. 🙂
[21:15] –  Let's talk about when your prayers aren't answered.
[23:14] – We wanted to have more kids and God wasn't answering that prayer with yes.
[24:28] – We can both look back over those ten years of waiting and just really see how God changed our hearts in big ways. 
[25:55] – I wrote this on Instagram and I just wanna close with reading this and I just hope that it encourages someone today who needs this reminder. 
Links & Resources
How to Listen to The Crystal Paine Show
The podcast is available on iTunes, Android, Stitcher, and Spotify. You can listen online through the direct player here. OR, a much easier way to listen is by subscribing to the podcast through a free podcast app on your phone. (Find instructions for how to subscribe to a podcast here.) Ready to dive in and listen? Hit the player above or search for "The Crystal Paine Show" on your favorite podcast app.