141. Living a Grace-Filled Life in a Stress-Filled World (with Ruth Chou Simons)
Powered by RedCircle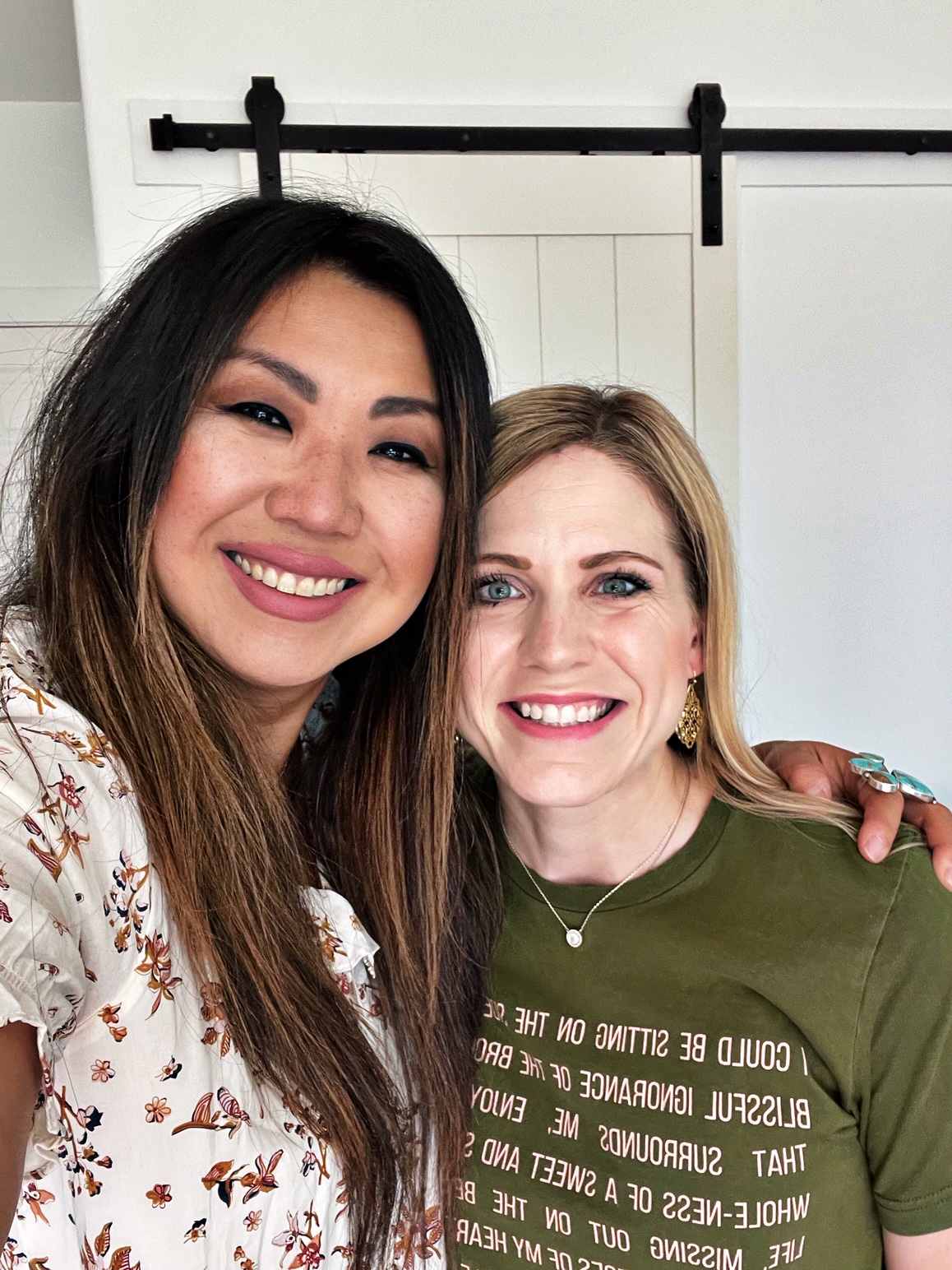 Do you feel like your days are filled with stress? In this episode of the podcast, I talk with Ruth Chou Simons all about living a grace-filled life in a stress-filled world. 
Ruth Chou Simons is a best-selling author and founder of GraceLaced. She has been married to her husband Troy for 23 years and they have been involved in the local ministry most of their lives. Ruth and Troy have 6 sons ages 19 to 8. Everything that Ruth does has this aroma of beauty and it's such an inspiration to me!
In this conversation, we begin by talking about dating ourselves by being bloggers and on the internet for years and years, and how Ruth's blogging has evolved into more of a community effort and being more active on Instagram. Ruth shares why she named her blog and business GraceLaced, why that matters, and why it is the cornerstone of Ruth's ministry, her life, her work, and everything she does on the internet.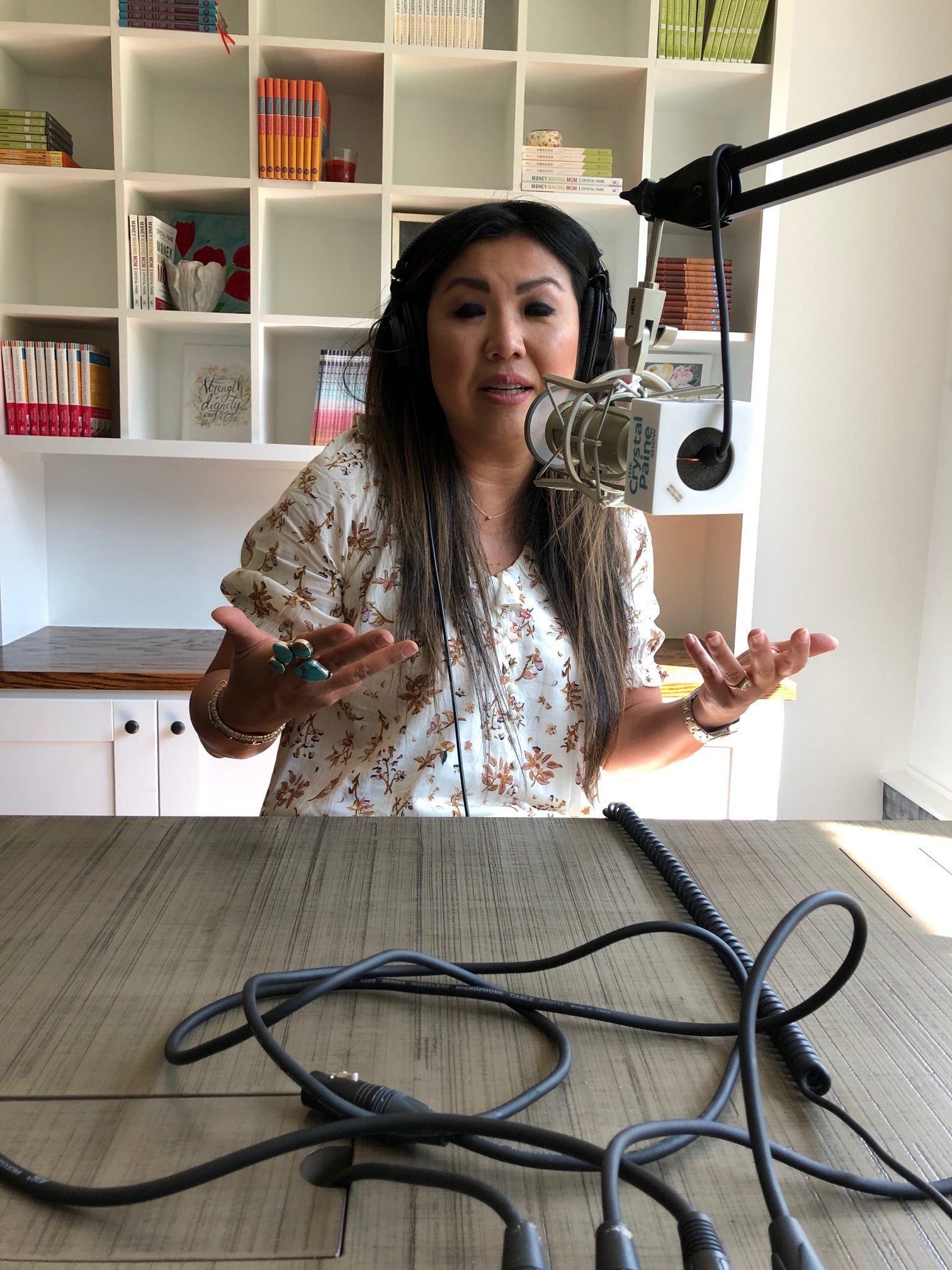 Ruth and I discuss how what inspired her to write this book, her personal journey from stress to grace, and how she is currently walking out the message of her new book, When Strivings Cease: Replacing the Gospel of Self-Improvement with the Gospel of Life-Transforming Grace, as she's launching it. Ruth wants the readers to marinate with the message and to experience the journey with art.
Ruth closes our conversation with some personal stories about her own struggles. Her heart is to help women know that they are not alone what it looks like to look to Jesus, rely upon Him, and find the fullness of life in Him. 
In This Episode
[00:42] – Welcome to The Crystal Paine Show! Today I'm interviewing Ruth Chou Simons.
[01:23] – We talk about beauty and how that infuses everything Ruth does.
[03:21] – Ruth and I are like "grandma bloggers", as we have been on the internet for a long time — even before social media.
[06:03] – When Strivings Cease is Ruth's new book and it's different than what she's written before.
[06:19] – The artwork that Ruth includes isn't clipart on the corners, it is art that is symbolic of what you are reading.
[08:20] – We were created to be image bearers. 
[11:39] – I feel like the "worn out, fearful, and anxiously striving" those are words that describe so many women. And I know I have been there, so many times.
[12:42] – Ruth tells us that we are not alone. We think we have to carry everything on our own. We're wired to think that we're the saviors of our own lives.
[13:21] – What is the gospel of self-improvement?
[15:48] – What would you say to the woman who says, "I'm just so tired and I've been just trying so hard".
[22:14] – Ruth's heart for her book: that it drives you to the truth that's in the word of God and that you see and feel how he's provided you in Christ.
[25:20] – How are you practically walking this out in your life?
Links & Resources
How to Listen to The Crystal Paine Show
The podcast is available on iTunes, Android, Stitcher, and Spotify. You can listen online through the direct player here. OR, a much easier way to listen is by subscribing to the podcast through a free podcast app on your phone. (Find instructions for how to subscribe to a podcast here.) Ready to dive in and listen? Hit the player above or search for "The Crystal Paine Show" on your favorite podcast app.