143. A Love Languages Quiz
Powered by RedCircle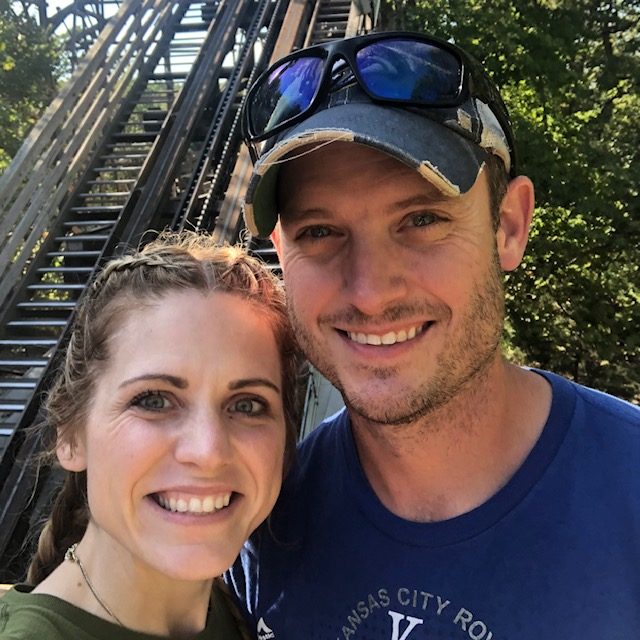 Do you know what your love languages are? Do you know what the love languages are of those close to you? Understanding how people give and receive love can make such a difference in our relationships.
In this podcast, Jesse and I talk about what we've learned about love languages over the almost 19 years of marriage + what we learned recently in revisiting this through a Love Languages quiz we took as part of doing a Date Night in a Box recently.
In this podcast, we also give you lots of updates — including a very important broken toilet update (you can totally laugh with us about this!) And we talk about my trip to California, losing my voice before my first speaking in-person speaking event in two years, my birthday, axe throwing, what we've been reading, and how I've struggled to finish books recently.
In This Episode
[00:34] – Welcome to The Crystal Paine Show.
[03:26] – We have discovered the price tag of toilets.
[04:41] – I got a really special birthday gift.
[05:37] – I went to Chino, California and spoke at the Fresh Grounded Faith event.
[08:01] – It was my first night in over 18 months that I didn't have a baby in the room.
[08:40] – I am speaking at the same type of conference, Fresh Grounded Faith with Jennifer Rothchild this week in IL.
[09:10] – Also, I got to do axe throwing. Which I had never done before.
[10:26] – Jesse do you have any updates for us, on anything, any books you are reading or listening too?
[13:30] – I do have something that is saving my life.
[14:27] – Okay so we are going to talk about love languages today.
[16:10] – This was a hard quiz because it wasn't multiple choice, it was two options. And you chose which one you related to more.
[17:26] – I think it's so easy for us to assume that other people feel loved in the same way we do.
[18:41] – Jesse's love languages are physical touch and gifts.
[19:18] – For me, it is acts of service and words of affirmation.
[21:59] – I think that for sure what has changed is your (Jesse) understanding of how to show me love.
[25:18] – Going out of your way to show someone they are loved is like igniting a little spark to keep the fire of your relationship burning.
Links & Resources
Books

Brad Taylor

, author

Brad Thor

, author

Special Mentions

Jack Carr

, podcast

Scribd

, reading app

Programs/Events

Libby

, free public library app

Other Links
My Instagram account (I'd love for you to follow me there! I usually hop on at least a few times per day and share behind-the-scenes photos and videos, my grocery store hauls, funny stories, or just anything I'm pondering or would like your advice or feedback on!)
Have feedback on the show or suggestions for future episodes or topics? Send me an email: crystal @ moneysavingmom.com
How to Listen to The Crystal Paine Show
The podcast is available on iTunes, Android, Stitcher, and Spotify. You can listen online through the direct player here. OR, a much easier way to listen is by subscribing to the podcast through a free podcast app on your phone. (Find instructions for how to subscribe to a podcast here.) Ready to dive in and listen? Hit the player above or search for "The Crystal Paine Show" on your favorite podcast app.