35. How Foster Parenting Has Changed Our Lives (with Fran Maynard)
Powered by RedCircle
Today on the podcast, not only do Jesse and I share some fun book updates, a hilarious podcast review we received, and something that's saving my life, but I also am joined in studio by one of my dear local friends!
Fran Maynard and I got to know each other well over the past few years as our families were in Community Group together. Then, she and I got even closer two years ago as we were in a small group in our church's Discipleship Program. This past year, Fran and I also had the privilege of leading a small group together through the Discipleship Program.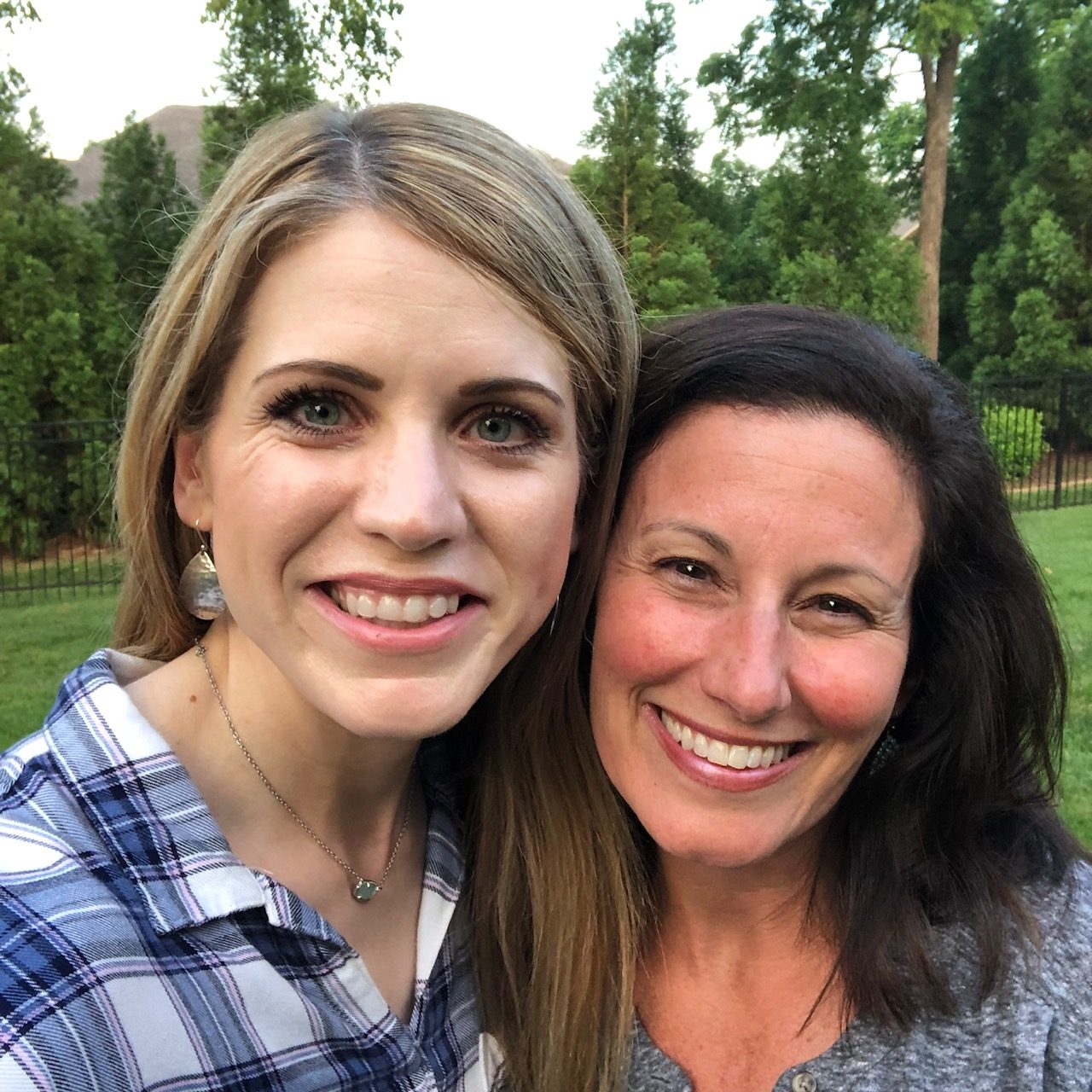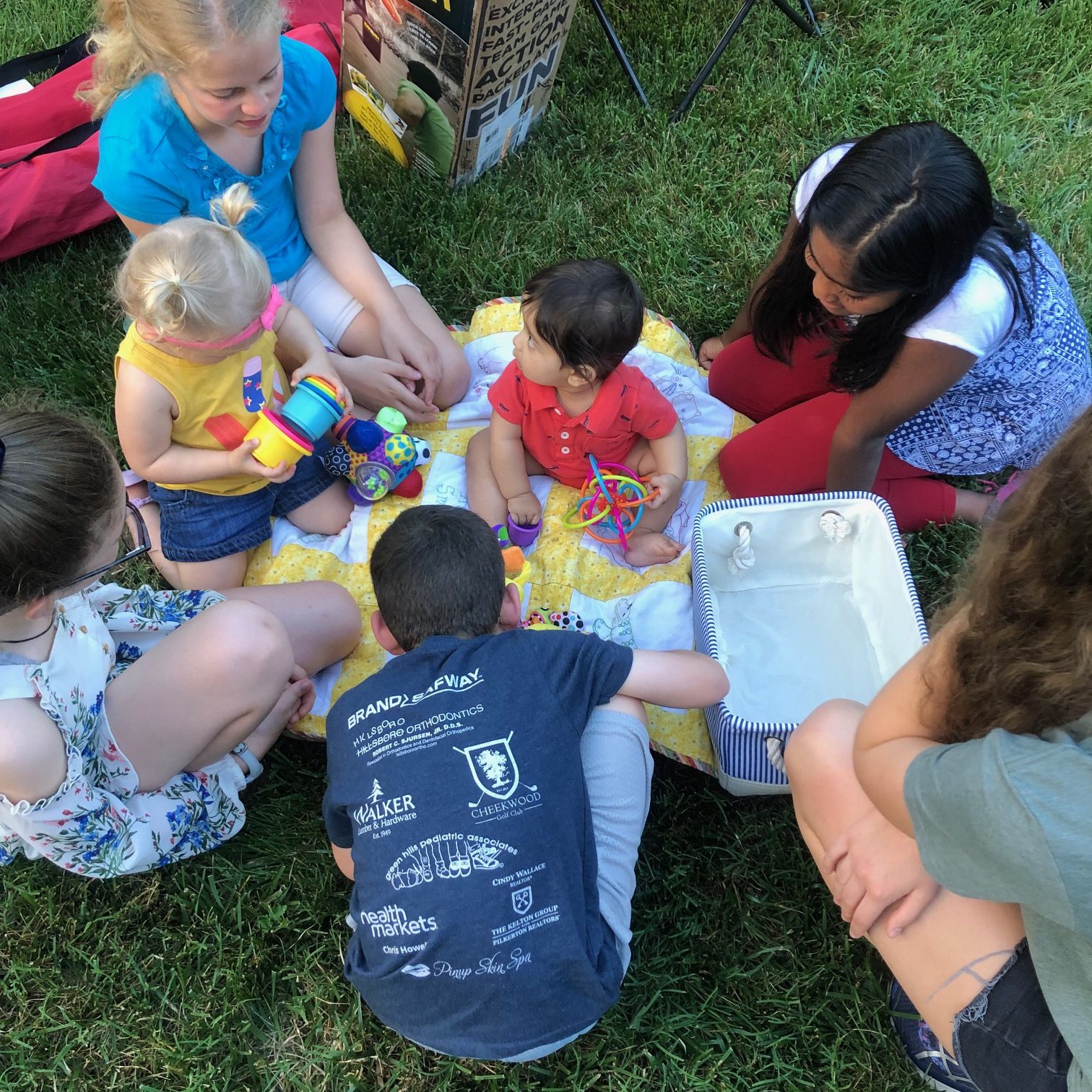 During the past two years, I got to have a front row seat in watching Fran and her family go through the training and interviews required to become foster parents. Then, I've seen them open their home and hearts to a sweet little girl (see the precious blond toddler in the photo above?) and also become passionate about the great need in our community.
As I have seen Fran's heart expand, as I've witnessed how this journey has impacted their family in such beautiful ways, as I've watched her advocate for children who need a temporary or permanent home and family, my heart has been deeply touched. And it has deeply impacted our family in ways we never expected (more on that story in the months to come!)
In today's episode, I asked Fran to share more of her story and how foster parenting has changed their families lives in ways they could have never dreamed or imagined. I hope that her words inspire and touch you as they have inspired and touched me.
Whether you have any interest in fostering at all, I urge you to listen to this episode and prayerfully consider where you are being called to step out in faith and obedience to be the hands and feet of Jesus to others — whether it is signing up for foster parenting classes, coming alongside other foster parents, advocating for children who are in the foster care system, helping walk with families who are struggling, serving single parents, or reaching out and serving in a completely different capacity.
In This Episode:
[03:32] – Jesse did it! He inspired me to listen to the Killing Lincoln Audiobook by Bill O'Reilly & Martin Dugard.
[06:20] – Dear Bob & Sue, the book I actually picked to tell you about this week, chronicles the authors' visits to all 58 (at the time) national parks. It is hilarious and made me want to go visit a lot of national parks — something I've never thought I'd want to do!
[08:26] – What's saving my life this week? My eye mask! I talk about why I started using it, when I use it, and how it helps.
[10:33] – We are doing a #100DaysofSummerFun Family Challenge this summer! Check out my Instagram account to see all the fun activities we do! 
[12:29] – Meet my wonderful friend Fran, learn how we met, and hear about their path to foster.
[14:11] – Fran shares with us a little bit about her childhood, her journey, and how it affected her decision to foster.
[16:18] – I ask Fran how they were first led to consider fostering and whether they had fear going into it.
[19:46] – The biggest surprise for Fran and her family in this process was the unbelievably positive response from their kids and their community. The hardest part? All the unknowns. The most beautiful part? The growth that their children have seen in their hearts and their faith.
[24:14] – We talk about the great need for willing and able to foster families in every community and Fran shares some words of wisdom and recommendations for those who may want to foster in the future.
Links and Resources:
Crystal's Instagram account (I'd love for you to follow me there! I usually hop on at least a few times per day and share behind-the-scenes photos and videos, my grocery store hauls, funny stories, or just anything I'm pondering or would like your advice or feedback on!)
Have feedback on the show or suggestions for future episodes or topics? Send me an email: 

[email protected]
How to Listen to The Crystal Paine Show
The podcast is available on iTunes, Android, Stitcher, and Spotify. You can listen online through the direct player we'll include in the show notes of each episode. OR, a much easier way to listen is by subscribing to the podcast through a free podcast app on your phone. (Find instructions for how to subscribe to a podcast here.)
Ready to dive in and listen? Hit the player above or search for "The Crystal Paine Show" on your favorite podcast app.
Note: This post contains affiliate links. If you click through and make a purchase, we may receive a small commission — at no additional cost to you. Thank you so much for your support!