72. How to Fall in Love With Your Life
Powered by RedCircle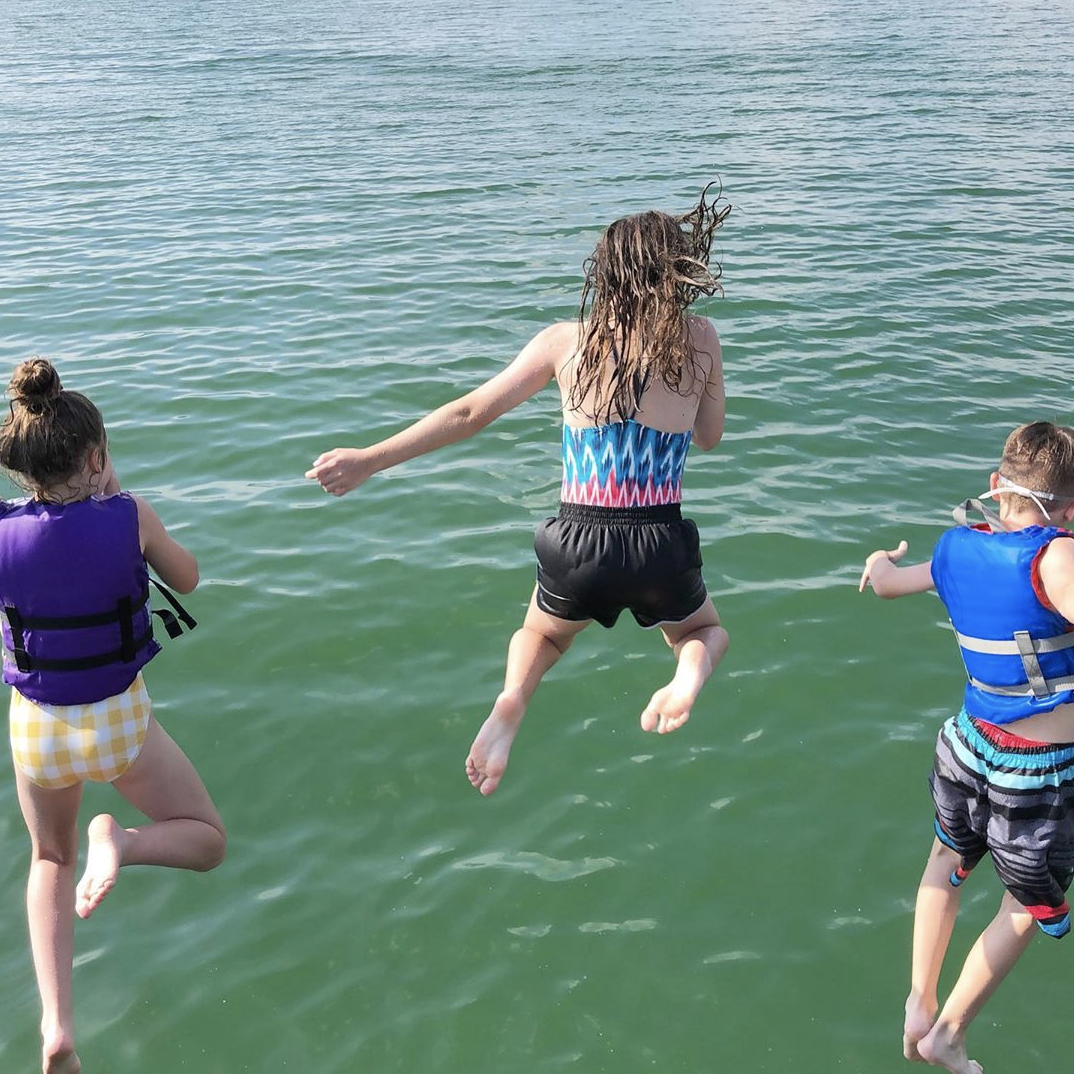 Today's culture is often one that feels so fast-paced. We are busy and strapped for time.
What is this frenetic pace doing to our souls? I've been reading Get Your Life Back by John Eldredge and the first chapter of his book and the questions he asked inspired this episode.
Many of you know that I'm currently working on a new book. As part of the writing process, I'm going through old Instagram posts — many that I wrote 4 to 5 years ago. It was fascinating to me to read so many of these posts and recognize that there was a constant theme of me feeling how overwhelmed and exhausted.
I realized that I'm no longer living in that space. Yes, there are still times when I'm tired. Yes, there are days when I bite off more than I can chew. But in reading John Eldredge's book and his questions on how to rate your soul, I was so encouraged.
The changes I've made to slow down, prioritize rest, take care of my health, and delegate have made such a huge difference in the state of my soul!
In this episode, Jesse and I share some of the thought-provoking questions that John asks, such as:
How often do you feel light hearted?
Are you excited about your future?
Do you feel deeply loved?
When was the last time you felt carefree?
In this episode, we talk about holding grief and joy at the same time, letting go of burdens that aren't yours to carry, how our perspective can change so much, and the need to celebrate life more.
In addition, we give you an update on Flu B, Thin Mints, our new ear thermometer, why I love my FitBit so much, and a book I recently re-read.
In This Episode: 
[00:25] Welcome back! We are so excited to be flu and fever-free.
[03:55] Jesse can't find the other box of Thin Mints (I know where they are and I finally did tell him on the episode!), but did you know that Thin Mints keep in the freezer? 
[07:16] Our new Braun Ear Thermometer saved our lives this week. 
[09:38] My Fitbit Alta HR is saving my life this year.
[13:13] I recently re-read Eat That Frog.
[16:33] Let's talk about falling in love or back in love with your life.
[18:44] John Eldredge asks several questions at the beginning of his book that helps you score your soul. Listen and rate them for yourself.
[21:01] I've been going through Instagram posts for my book and I noticed a trend 4 to 5 years ago… I was constantly overwhelmed, overburdened, and just tired.
[25:00] Is it possible to hold sorrow in one hand and joy in the other? Are you trying to carry burdens that aren't yours to bear?
[28:51] A challenge to you.
Links and Resources:
My Instagram account (I'd love for you to follow me there! I usually hop on at least a few times per day and share behind-the-scenes photos and videos, my grocery store hauls, funny stories, or just anything I'm pondering or would like your advice or feedback on!)
Have feedback on the show or suggestions for future episodes or topics? Send me an email: 

[email protected]
How to Listen to The Crystal Paine Show
The podcast is available on iTunes, Android, Stitcher, and Spotify. You can listen online through the direct player here. OR, a much easier way to listen is by subscribing to the podcast through a free podcast app on your phone. (Find instructions for how to subscribe to a podcast here.)
Ready to dive in and listen? Hit the player above or search for "The Crystal Paine Show" on your favorite podcast app.