73. Overcome Burnout & Get Your Joy Back (with John Eldredge)
Powered by RedCircle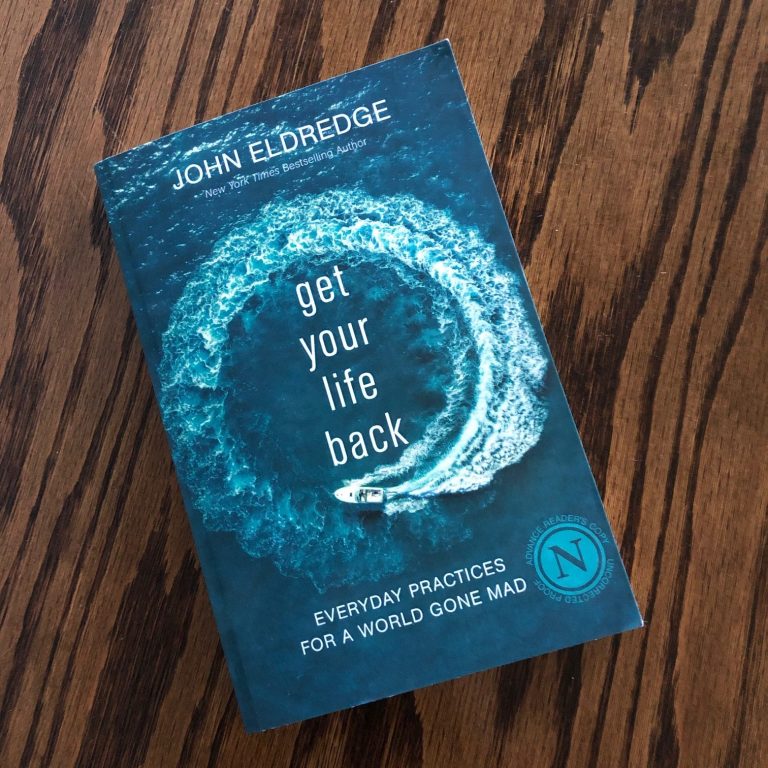 Feeling burdened, weary, tired, or heavy-hearted today? Try the One-Minute Pause! Here's how it works:
Set a timer for 60 seconds.
Take a few deep breaths.
Then, verbally release the weight of what you are carrying. "I release my stress or worry over my job to You, God." "I release my fear over my child's future to You, God." "I let it go." Literally let yourself breathe out your fear, stress, worry, tension and breathe in God's care and carrying of You.
This simple practice isn't going to solve all of your problems, but it can certainly help you feel a little calmer and remind you that you don't have to carry the weight of the world on your shoulders.
God sees you. He cares about you. And He is big enough to carry your heaviest burdens. You are not alone.
Need more encouragement to stop feeling burned out and get your joy back? Be sure to listen to this week's podcast episode with John Eldredge.
We talked about simple, sustainable practices (like the One Minute Pause) he implemented in his life a few years ago when he found himself feeling completely burned out, tethered to his phone and email, and unable to really stop and savor his life.
In This Episode: 
[00:57] I ask John Eldredge to introduce himself and share more about his books and ministry.
[04:43] What inspired John to write his newest book? 
[06:11] John talks about realizing that his soul was running dry.
[07:50] We discuss how hard was it for him to untether himself from his phone and email and the basic steps he took to get his job back.
[11:31] Learn about how the One Minute Pause has impacted John's day. 
[13:56] The One Minute Pause isn't just for adults; you could do it with your kids, too! Check out the One Minute Pause App.
[17:08] Benevolent Detachment — what does this mean?
[22:59] Why naming your stressors out loud and letting them go helps turn your day and mindset around. 
[23:44] John encourages us with practical ways to drink beauty in for your soul.
My Instagram account (I'd love for you to follow me there! I usually hop on at least a few times per day and share behind-the-scenes photos and videos, my grocery store hauls, funny stories, or just anything I'm pondering or would like your advice or feedback on!)
Have feedback on the show or suggestions for future episodes or topics? Send me an email: 

[email protected]
How to Listen to The Crystal Paine Show
The podcast is available on iTunes, Android, Stitcher, and Spotify. You can listen online through the direct player here. OR, a much easier way to listen is by subscribing to the podcast through a free podcast app on your phone. (Find instructions for how to subscribe to a podcast here.)
Ready to dive in and listen? Hit the player above or search for "The Crystal Paine Show" on your favorite podcast app.